The Cobbler
The hotel's crowning touch is the cocktail bar The Cobbler, named after the special type of cocktail shaker. The bar's ambiance reflects an old-time atmosphere, with a stunning view of the spires of historic Ghent. Our world class bartenders offer a creative range of cocktails, as well as a selection of fine tapas and delicacies.
Beside the Lys river, on the Graslei street, The Terrace is the perfect place to enjoy a craft beer, a hot drink or a glass of wine. Bar bites are also on offer. The Terrace is open when weather conditions permit.
The Cobbler operates a no reservations policy. We work pretty fast and we will get you a table or seat as soon as possible. Exceptionally, we may take large group reservations. But please note we cannot accommodate parties of 7 or more without prior notice. For enquiries, please contact sales@1898thepost.com
ANNOUNCEMENT: The Cobbler & The Terrace will re-open on June 25th 2020. From then onwards, they will respectfully open weekly from Thursday till Sunday at 5pm and 12 pm (noon) until the reopening of the hotel on 9th July 2020.

Opening hours
Reopening June 25th 2020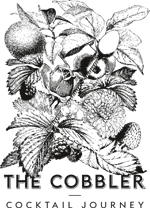 -->