Accommodations
One-bedroom huts
2 adults + 1 child over 6 years guests

60 sqm + 20 sqm terrace sqm
The eight 1-bedroom huts are built in traditional Namibian style, with rounded corners and with a hand-finished thatch roof. All are equipped with all modern amenities.
View huts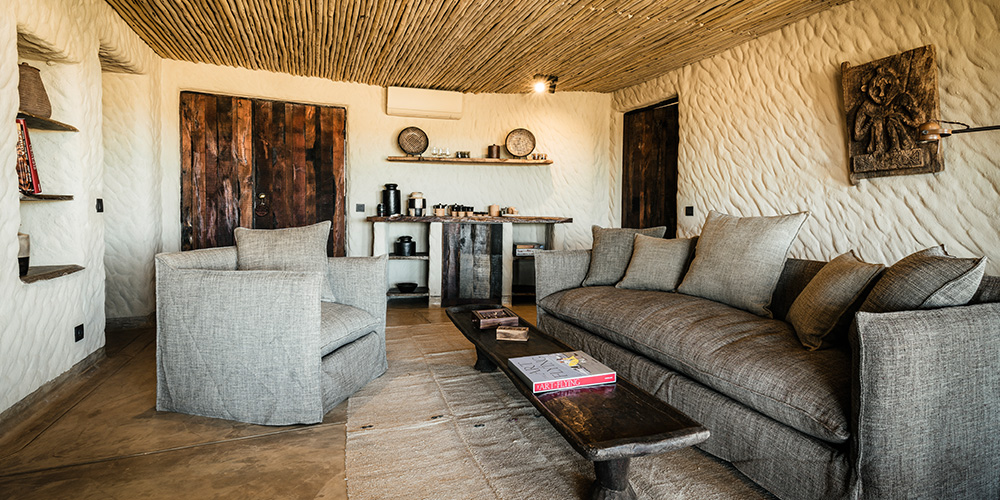 Two-bedroom huts
4 adults + 2 children over 6 years guests

120 sqm + 26 sqm terrace sqm
Omaanda also has two 2-bedroom huts that are specially designed with groups or families in mind.
View huts