Phu Yen Province
Zannier Hotels Bãi San Hô is located in Phu Yen, a charming province characterized by beautiful mountains and beaches. Phu Yen is situated on Vietnam's south-central coast, with three sides bordered by mountains and one side bordered by the South East Sea. The city of Tuy Hoa is the capital of the province.
LAND OF WONDERS
Best known for the spectacular scenes in the 2015 film, 'I Saw the Yellow Flowers on the Green Grass', Phu Yen is as-yet relatively undiscovered by tourists. Visitors are invited to explore this rugged region which offers diverse landscapes, a myriad of wildlife and sweeping panoramas as the cliffs give way to pristine sandy beaches and hidden coves. Discover the ancient heritage and architecture of the region's Cham people, trek to rocky peaks or admire the colourful corals whilst snorkeling in the crystal-clear waters before returning to the serene surroundings of Zannier Hotels Bãi San Hô.
This hidden gem has a variety of attractions to discover including: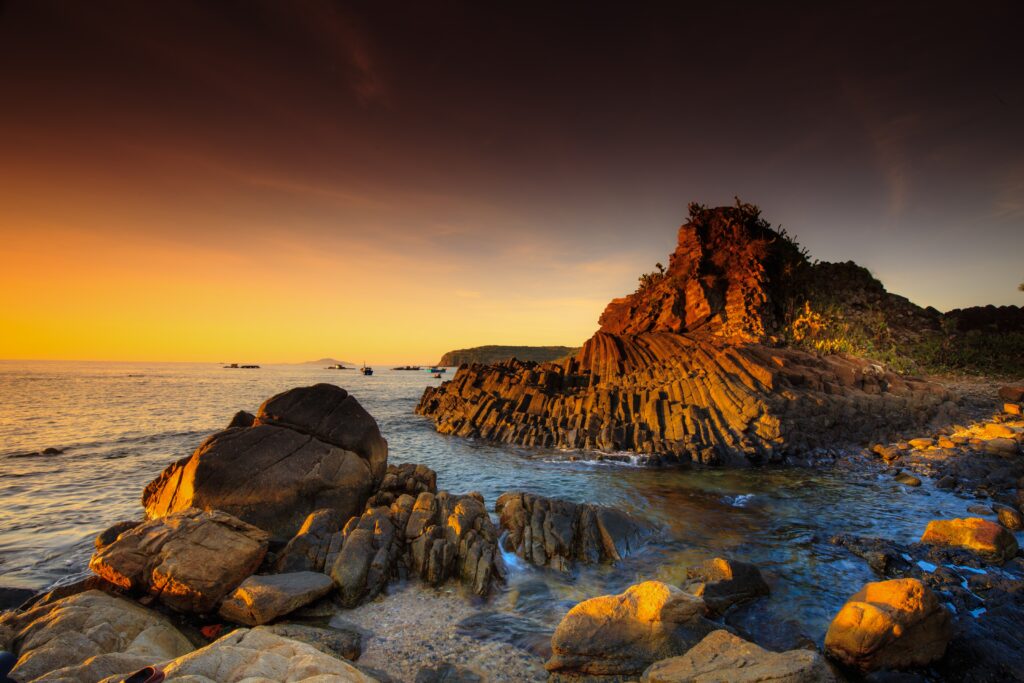 Da Dia Reef
A unique seashore area of uniformly interlocking basalt rock columns. Created from ancient volcanic eruptions, the bountiful rocks are dark lava columns with roughly flat surfaces of different shapes.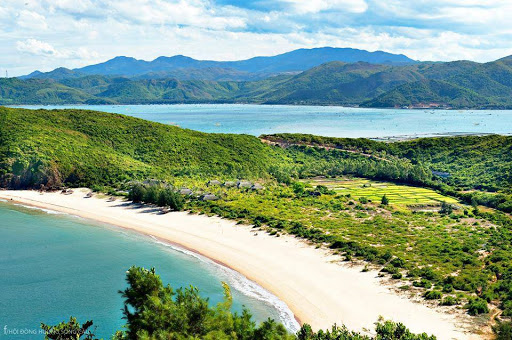 Xuan Dai Bay
A picturesque 50km stretch of coastline backed by mountains and dotted with traditional fishing villages, sandy coves and towering cliffs.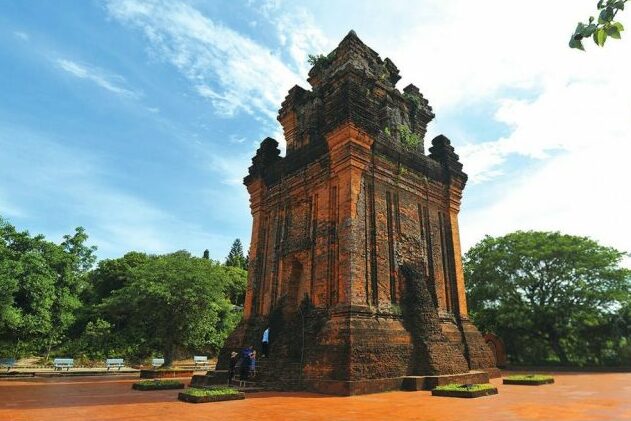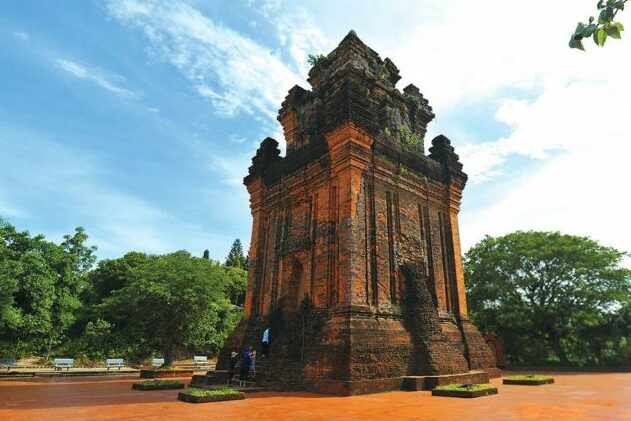 Nhan Towers
Located atop Nhan Hill, the three ancient worship towers were built during the 12th century. Today, they are considered as an important cultural landmark of the ancient Champa Kingdom.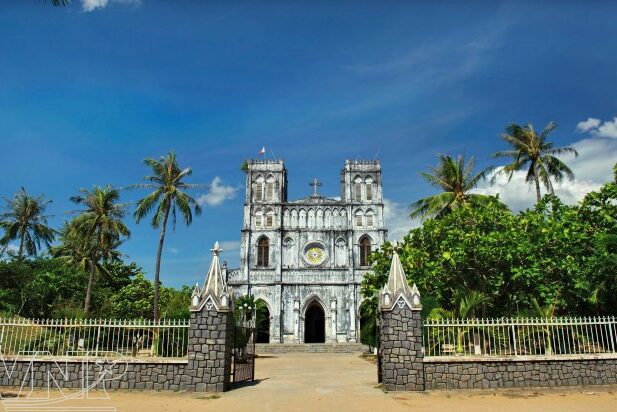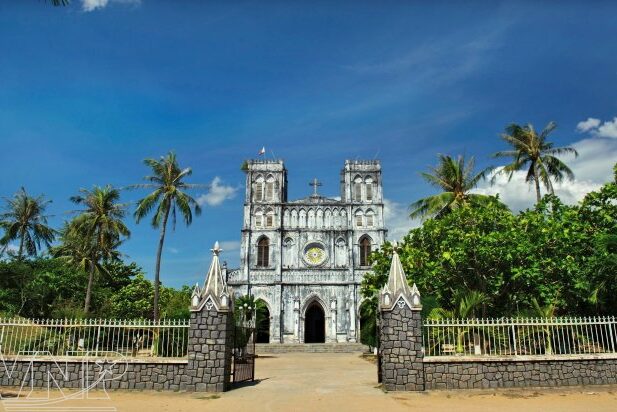 Mang Lang Church
One of the oldest churches in Vietnam. This Neogothic beauty was built by the French missionary Joseph Lacassagne and houses the first book that has been printed in modern Vietnamese.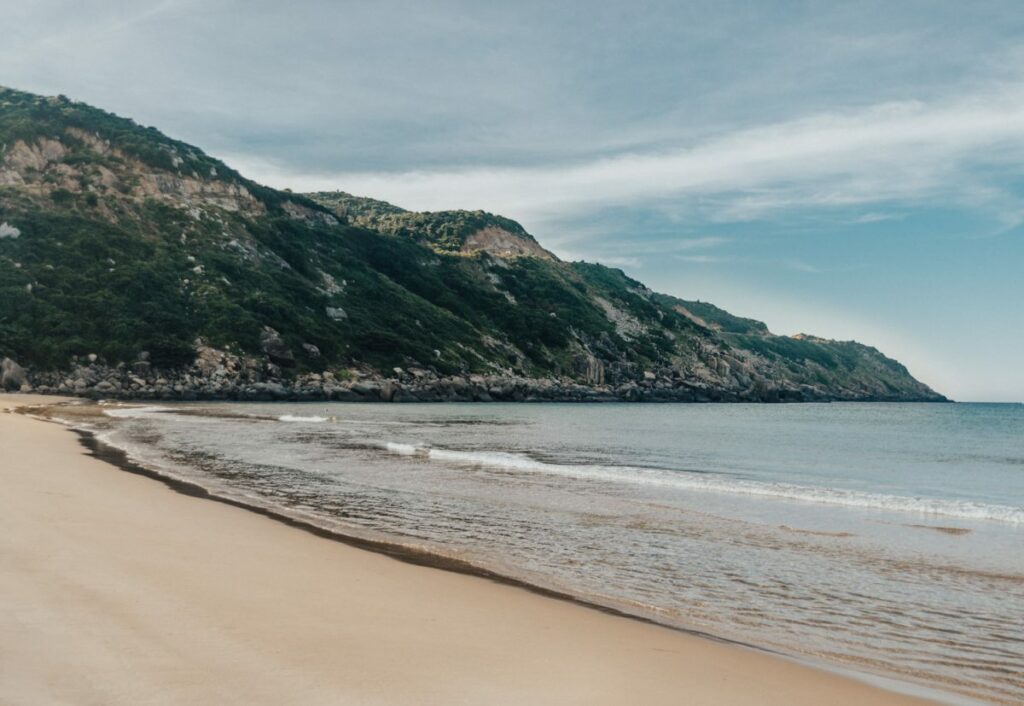 Mon Beach
A triangle of sand wedged between rocky headlands, Mon Beach features crystal clear waters and is yet to be discovered by tourists so aside from a handful of wooden fishing boats, is often completely deserted.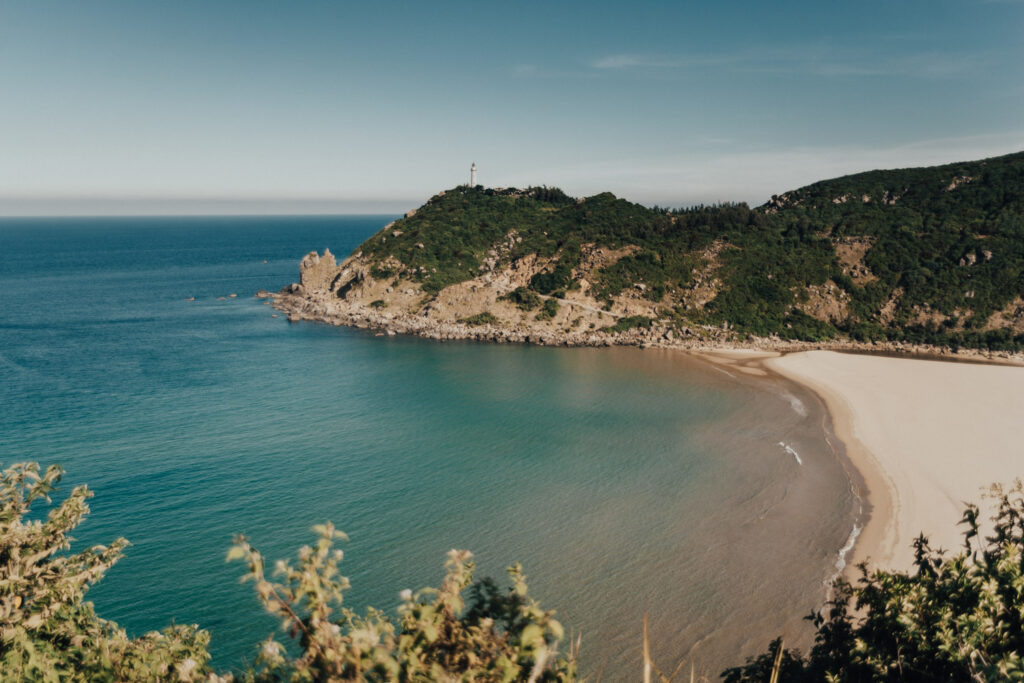 Mui Dien (Dien Cape)
Considered one of the most spectacular coastal roads in Vietnam, with a view of the mountains to one side and dozens of beautiful beaches to the other. Stop at Dai Lanh lighthouse for far reaching views of the coastline and endless blue ocean.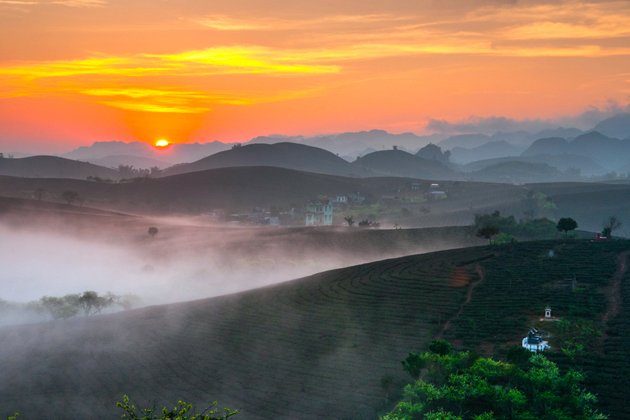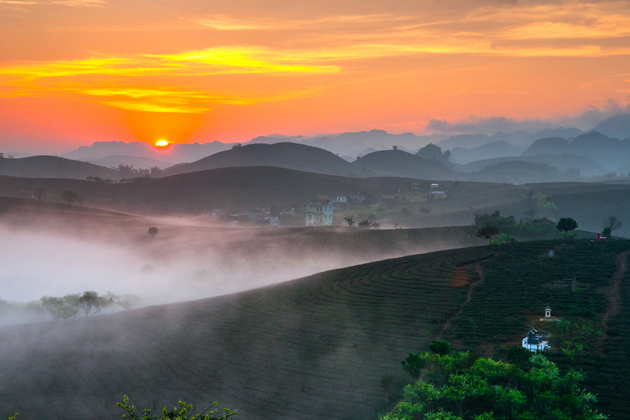 Van Hoa Plateau
Located 400 metres above sea level, this misty mountainous terrain is home to lakes, streams, waterfalls, primeval forests and ancient relics. Every September and October, the landscape is transformed into a vibrant red by fields of berries.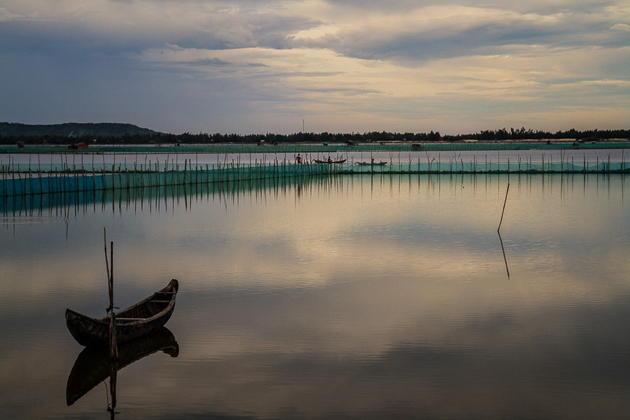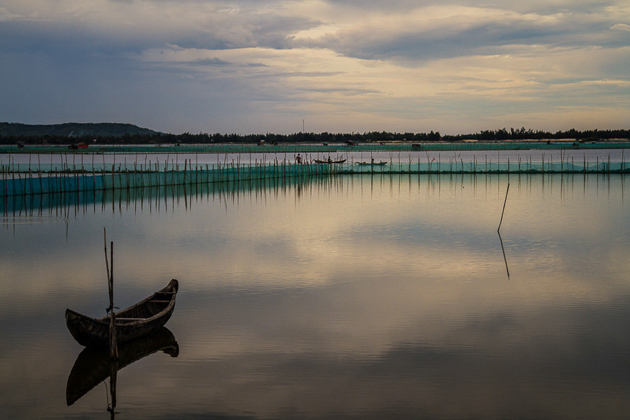 O Loan Lagoon
Famous for culinary specialties such as red oysters, cuttlefish, jelly fish, blood cockles and a type of red algae, the lagoon is lined with golden sand dunes and casuarina forests which provide shelter for pelicans, storks and ducks. Ideal to enjoy a sunset boat trip.

-->