Zannier Reserve
In 2016, Zannier Hotels partnered with the Namibian N/a'an ku sê Foundation to create an immense nature reserve of 7,500 hectares. Today, the Zannier Reserve by N/a'an ku sê actively contributes to the conservation and regulation of the flora and fauna, protecting biodiversity and fighting the extinction of threatened species.
The Zannier Reserve by N/a'an ku sê lies on the Khomas Hochland plateau, with a magnificent mountain range as a backdrop. It is characterised by its vast diversity of animals (giraffes, warthogs, a wide variety of antelopes, ostriches, jackals, leopards, baboons, birds…) and landscapes (hills and valleys, vast plains and an enormous lake surrounded by vegetation and African bush).
Lead by a research of authenticity and a genuine dedication for preserving and sharing natural beauty, Zannier Reserve by N/a'an ku sê aims to be the custodian of a fragile environment at the gates of the expending capital Windhoek. The relocation and reintroduction of endemic species such as white rhinos, elephants or caracals are great examples of this vast reserve's missions. The aim is to ensure the preservation of the reserve's natural life cycle.
In the Shiloh Wildlife Sanctuary, wild animals such as rhinos or elephants are treated under optimal conditions. Within the walls of the ten-hectare sanctuary, the animals can convalesce in a way that will enable most of them to be reintegrated back into the nature reserve. It is equipped with the most up-to-date technology and can offer effective protection against poaching. This gloriously rich sanctuary of fauna and flora is also an ideal environment for research, particularly those focussed on human vs wildlife conflict resolution.
To really offer a complete immersive experience of the reserve to visitors, various excursions and safaris are organised. Programmes are personalised according to the guests' thirst for adventure, always maintaining a deep respect for the natural environment and local traditions, so each expedition becomes an unforgettable, individual and magical experience.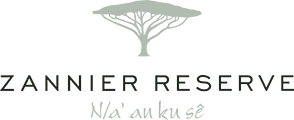 -->