Zannier Private Estates
Zannier Private Estates are exceptional, treasured family homes for private use – all with the same service and curated local experiences you would expect from our collection of one-of-a-kind hotels, lodges and resorts around the world.
Each Private Estate offers our discerning Modern-Day Seekers the privilege to be a guest of some of Europe's most beautiful homes, that cannot be found elsewhere. We have carefully selected each unique property for its privacy, storied past, individually curated design and outstanding location.
A passionate and dedicated team ensure every detail of your stay is anticipated. Everything from private chefs, housekeeping and a travel concierge to tailor tastes of the local terroir, daytime relaxation, night time entertaining and once-in-a-lifetime activities and excursions with family and friends.
Château Saint-Maur, Saint Tropez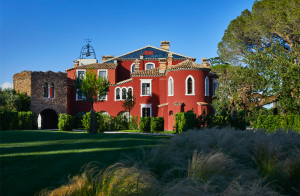 Nestled between the foothills of the stunning Massif des Maures and 10-kilometres from the beach clubs of St. Tropez is the exceptional Château Saint-Maur. Built in the 19th century, the 10-bedroom château is part of the wine heritage of Provence, as one of the only estates with the elite status of Crû Classé.
The Château has a private swimming pool, tennis courts, dedicated spa treatment room, gym dining room and casino room for guests to use. As the sun goes down, guests can enjoy private wine tastings followed by a candlelit dinner in the beautiful 34-hectare vineyard.
Finca Bellavista, Menorca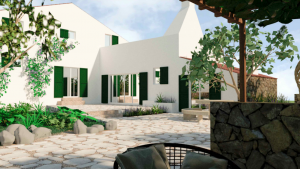 Experience the charm of rural Menorcan life at Finca Bellavista. The picturesque and private 400-acre setting of farmland, forest, fields and gardens offers glorious seclusion and pure relaxation. Access to one of Menorca's most beautiful white sand beaches, is only a 200m walk from the house and the bustling medieval streets of coastal city of Ciutadella is a short drive away.
Interiors of the 5-bedroom farmhouse are contemporary and understated, featuring handpicked local antiques, textiles and artworks. The family room with kitchen and fireplace is perfect for gatherings after a day by the swimming pool.