Home

/

Zannier Hotels Namibia supports Back to School Namibia
Zannier Hotels Namibia supports Back to School Namibia
In Namibia, it is abnormally common to see kids dropping out of school because their parents cannot afford stationery and other school materials. The last three years have been even more challenging due to intense drought and a difficult economic situation, topped with the challenges Covid-19 implies. Willing to give back to the local community, Zannier Hotels Namibia decided to take action. Since March 2021, we now support the charity Back To School Namibia.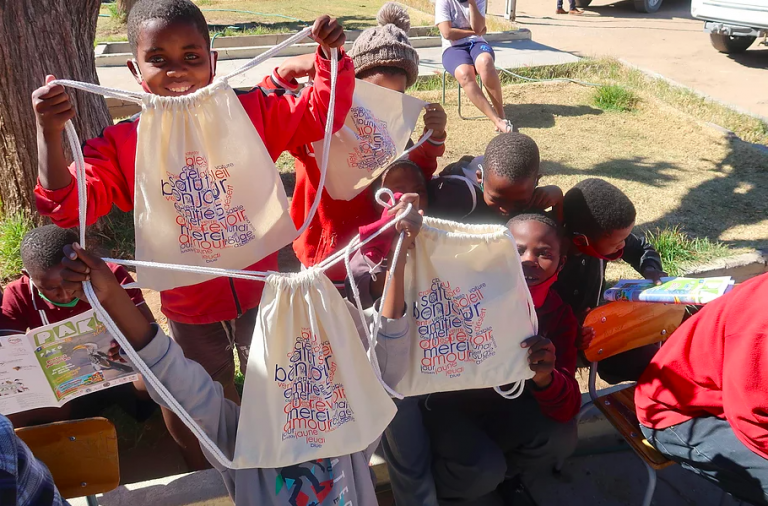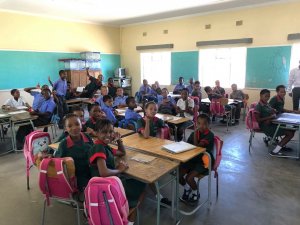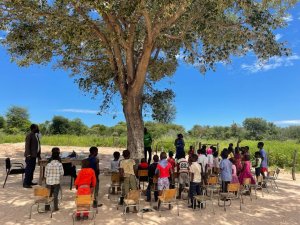 Back To School Namibia Charity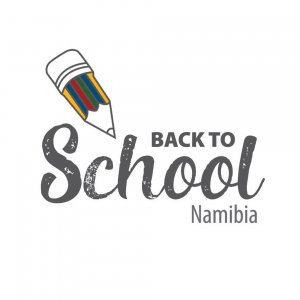 Created by a group of friends living in Windhoek, capital of Namibia, Back To School Namibia is a charity group aiming to make a difference and help kids from remote areas to remain in school. This meaningful project is about raising funds to buy essential educational material for schools identified in the most secluded areas, far from the capital Windhoek. In Namibia, the Government is responsible for providing the supplies, sadly not all schools are easily accessible and most of the equipment never arrives there. Without school material, one can imagine how difficult it must be to learn properly, concentrate and keep the motivation to come to school every day. 
In November last year, the first school was helped by the charity and the French Embassy of Windhoek, providing supplies to 172 students for one year. In February, four schools have been delivered educational material in the north of Namibia, in the region of Kavango West. School uniforms, Art supplies and Sport material were collected thanks to donations from the German private school in Windhoek, but also through the Swap Event organized through the project. This joyful event consists of a €20 donation to exchange good condition clothes instead of throwing them away, combining a good action to sustainability. Those schools which never received support nor help before, are now able to educate their children correctly and start the year in good condition.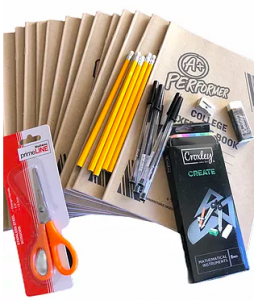 In order to make this project work, the charity counts on the help of several partners, not only in Namibia but also abroad: lodges, travelers, tourism operators, educational material suppliers and local companies... each partner helps in its own way. 
Besides a yearly financial donation, Zannier Hotels Omaanda and Zannier Hotels Sonop (along with seven other lodges) help delivering materials in remote schools while transferring guests from one lodge to the other. Because distances are wide in Namibia, and material conveyance is expensive. This way of helping is also a possibility for travellers who drive by themselves from the capital to our lodges, and who can deliver parcels to preselected school(s) along their route or pass it to our lodge, so we can then deliver it ourselves.  
Guests can also donate directly through PayPal or via a bank transfer to the NGO (French) account, to ensure the funds are collected safely by the charity and used in its entirety to buy educational material. The charity created different kits - ranging from 8 to €120 - for guests and volunteers to see exactly what will be bought. For example, the "learner kit" is made of stationary for one pupil including notebooks, pencils and pens, a pair of scissors, eraser and sharpener, and a mathematic set. With a donation worth of only €8, a Namibian child can have material lasting a whole year. The "Teacher Kit" and "Sport Kit" are also essential to support the teachers in need of equipment and recreational activities. 
Donations can be made by visiting this link: https://www.backtoschoolnamibia.com/donate 
Should you want to know more about this initiative, don't hesitate to visit the social networks of the charity (Facebook - Instagram) or get in touch with Quentin GUIRAUD, PR & Communications Manager: qguiraud@zannier.com / +32 (0)472 05 57 19.
---