Sample of the best sunsets within Zannier Hotels properties
Regardless of where you live and the season, sunsets are always something beautiful to admire. It is impossible to be disappointed by the magnificent natural shows that the sun offers us when it sets. At Zannier Hotels, we particularly value this amazing spectacle for eye, that makes every evening a suspended moment. This sample gathers some of our best sunsets in France, Cambodia, Africa or Vietnam.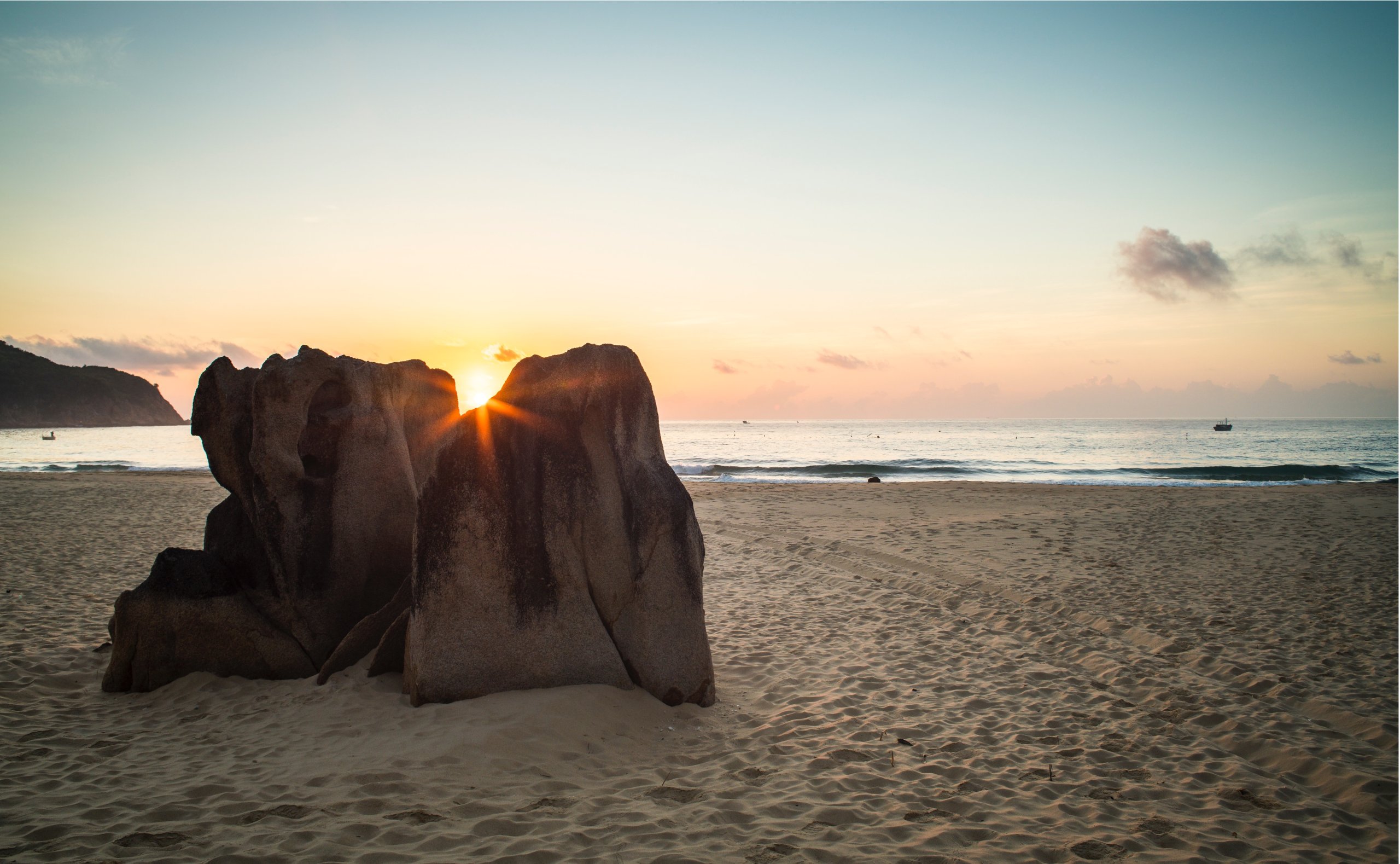 The fantastic thing about sunsets is that they are never the same. One day they are unified. The next they have shades of many different colours - from red or deep oranges to pink, purple or blue - and combined with the clouds, they create beautiful atmospheres. They are as diverse, inspiring and elusive as the moments spent in our properties.
Orange sunsets at Zannier Hotels
As intense as a kiss, sunsets with saturated colours are usually described as the most breath-taking ones.
They are synonym of passion, energy and beauty, before embracing the darkness of the night.
It's probably the best landscape to enjoy an apéritif with beloved ones.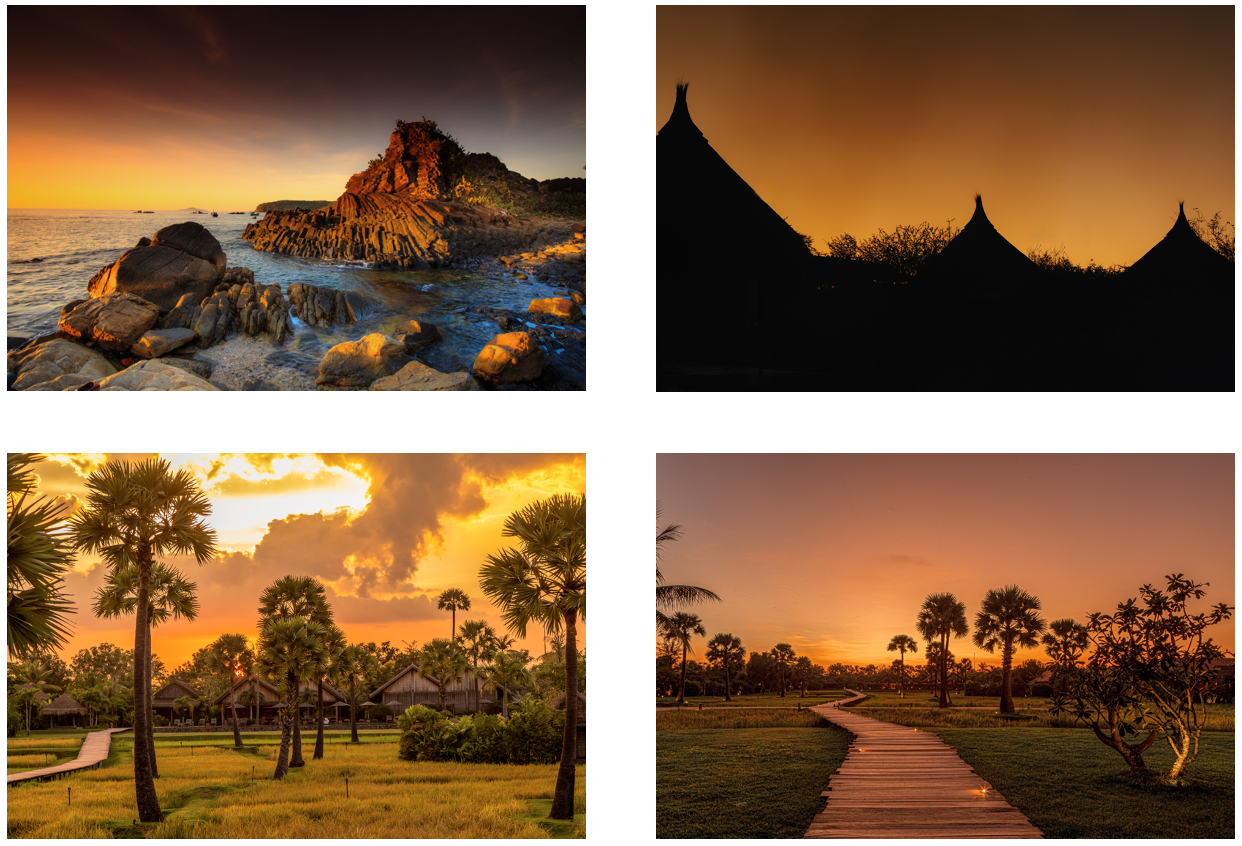 Purple sunsets at Zannier Hotels
There is something special about watching the sun drowning in the horizon, and leaving a beautiful pink sky.
It announces a relief after a long day, and promises a soft and quiet evening.
The spectacle is even softer when the shade is reflecting on water.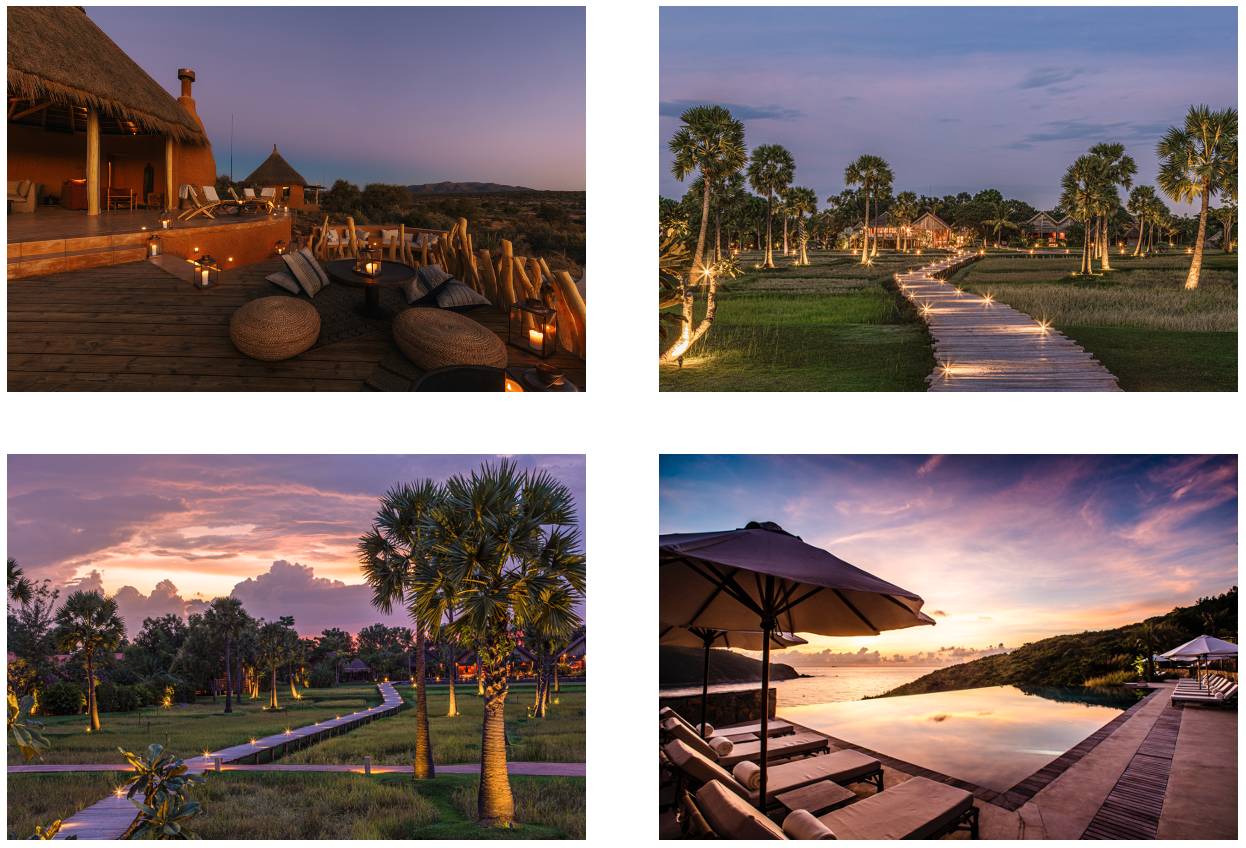 Blue sunsets at Zannier Hotels
 This is the time when the sunset announces the passing of another day. When the sun is about to disappear and leaves a deep blue sky.
Those sunsets are a great way to remind yourself to rest and reset your mind. They become a symbol of harmony, a promise of a better day yet to come.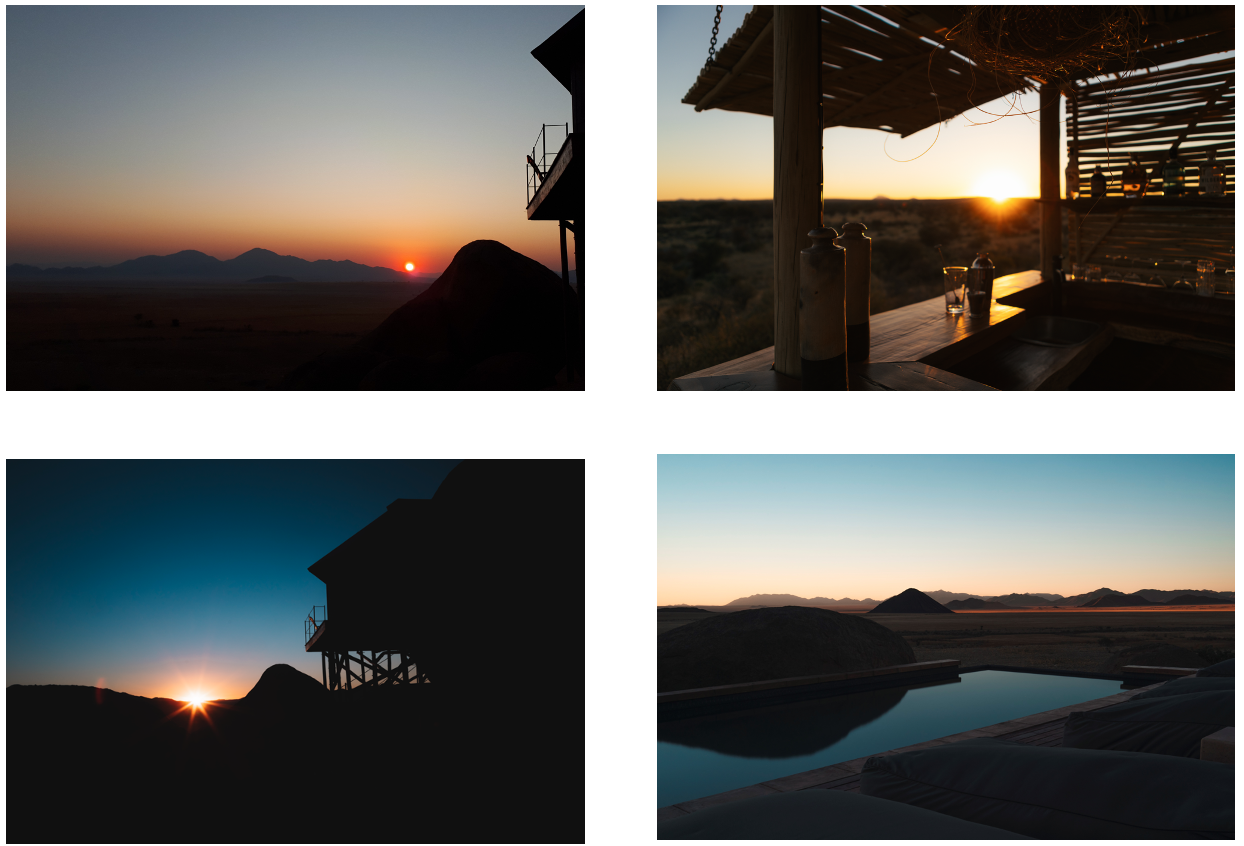 Sunset with mixed colours
On cloudy days, one may expect an explosion of colours in the evening sky.
The variety of shapes and colours are leaving scope for imagination.
This is often the perfect occasion to reflect on the beauty of the instant.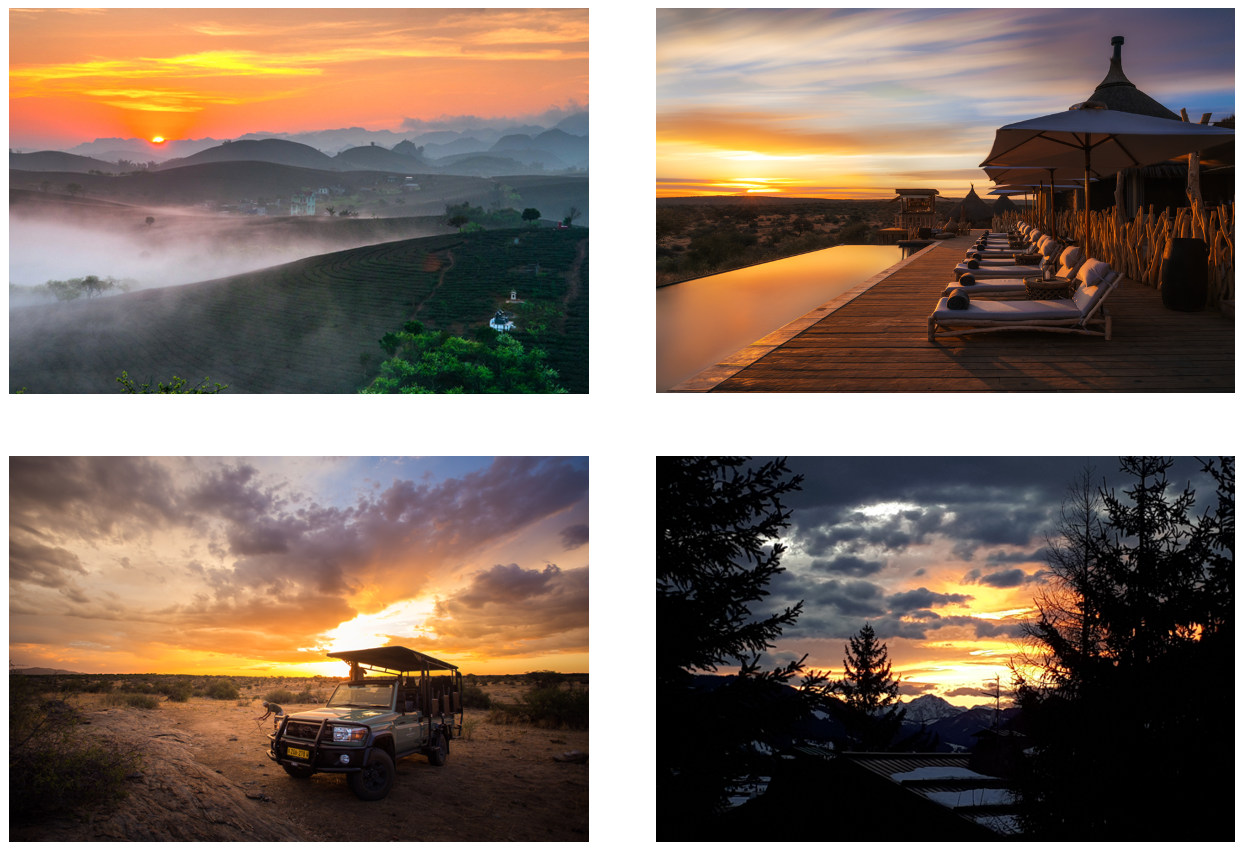 ---