Zannier Hotels Phum Baitang: A resort that cultivates its own rice
A Green Village that spreads over 8 hectares
Set within eight hectares of lush gardens and paddy fields on the outskirts of Siem Reap town, Zannier Hotels Phum Baitang perfectly deserve its appellation: it means 'green village' in Khmer. This luxury getaway, made of 45 wooden and stilted villas inspired by the local rich heritage, pays tribute to the down-to-earth Cambodian culture and vegetation. Showcasing a true Cambodian village aesthetic, this green oasis has been imagined as an authentic experience around nature. All around, guests see waves of green rice paddies, 20-foot palms scattered throughout the fields, dwellings that are stilted and thatch-roofed, with wandering water buffalo that peek at you through your villa windows. A haven of peace and tranquility in the middle of the greenery. Rice being a basic component of the Cambodian diet, it became rapidly genuine to cultivate rice at Phum Baitang. Today, the green paddies of rice not only intrigue the guests but allow authentic interactions with locals. Guests readily get in contact with staff and gardeners to find out more about rice production - which remains the main product and commodity of local agriculture and the mainstay of the Cambodian economy.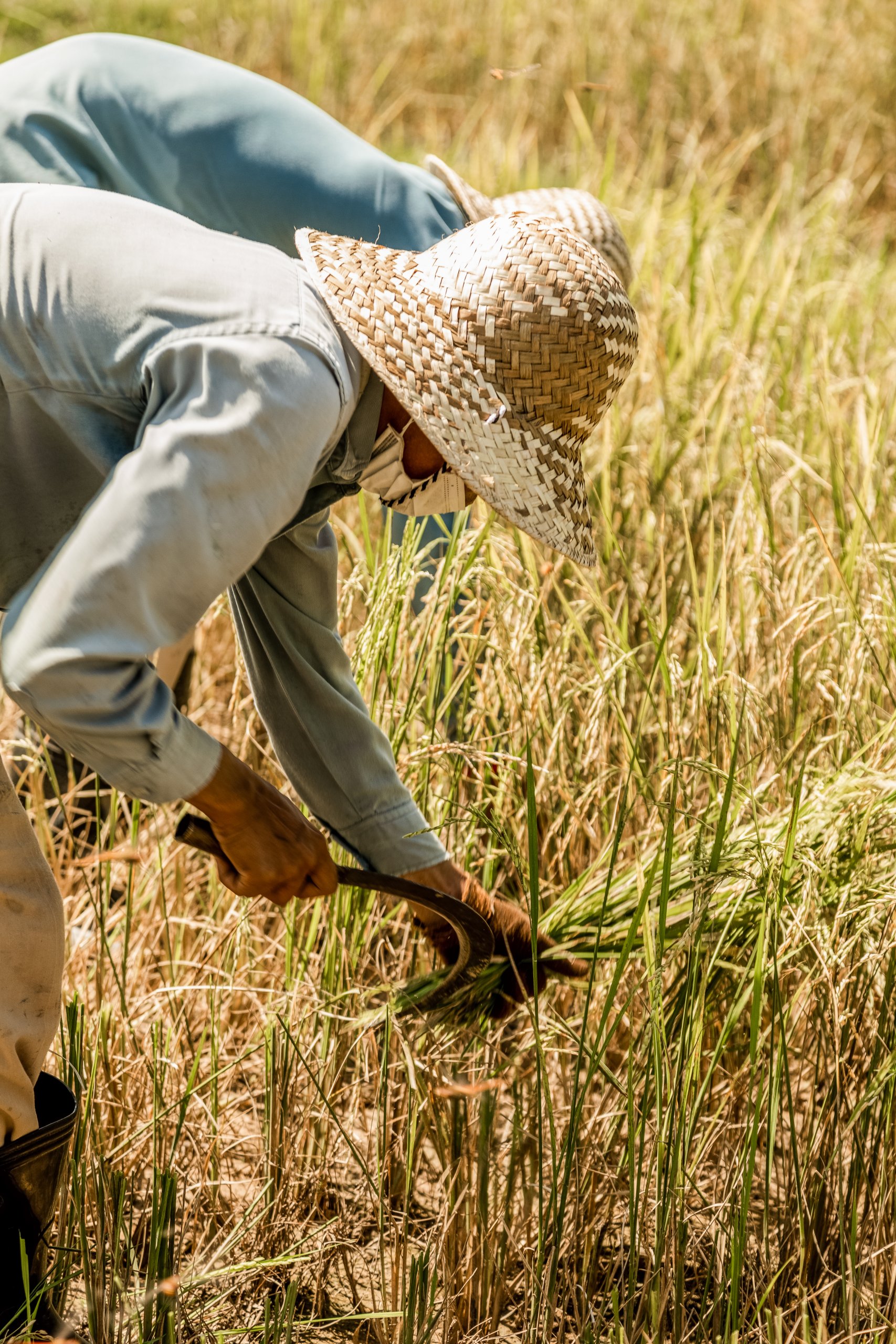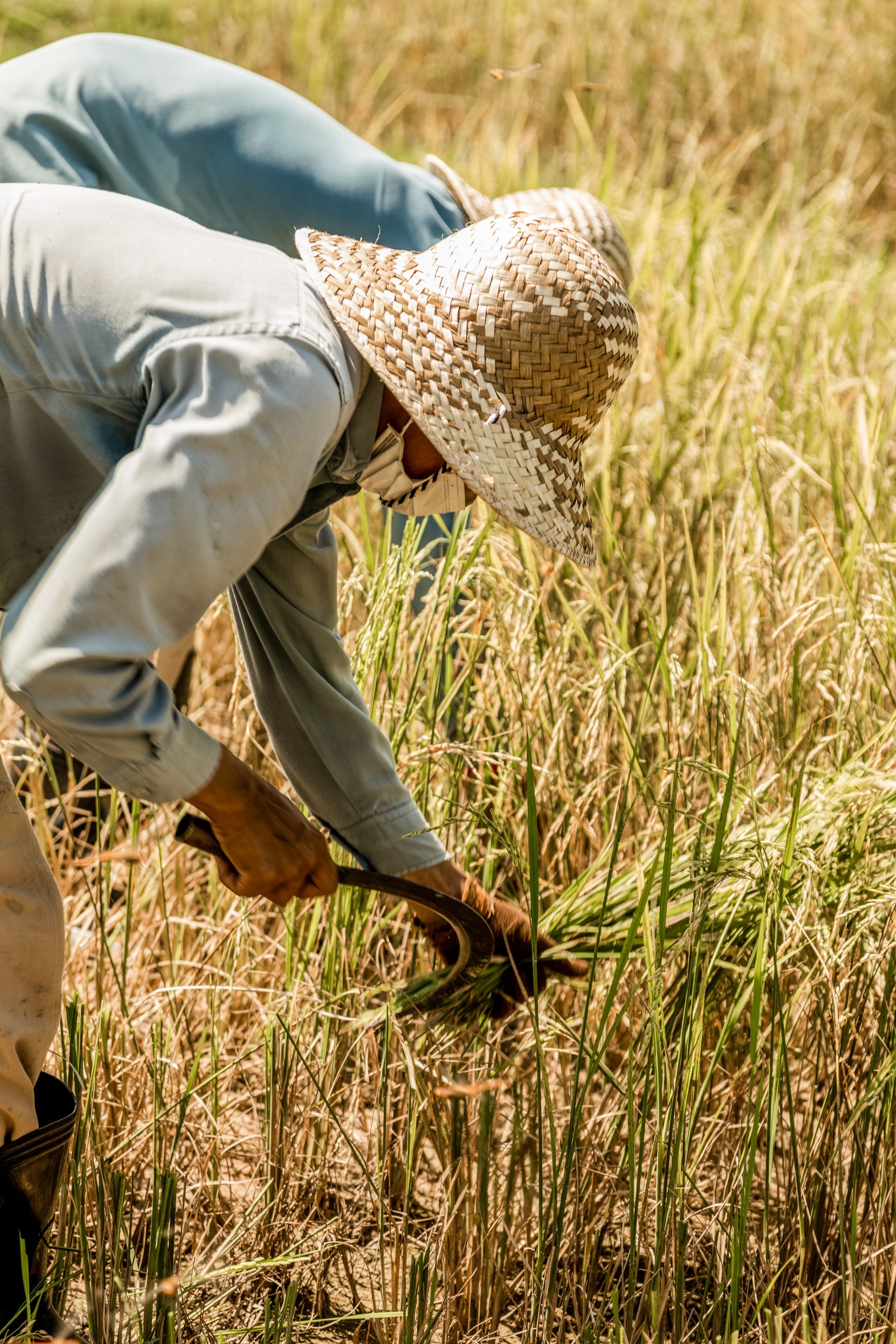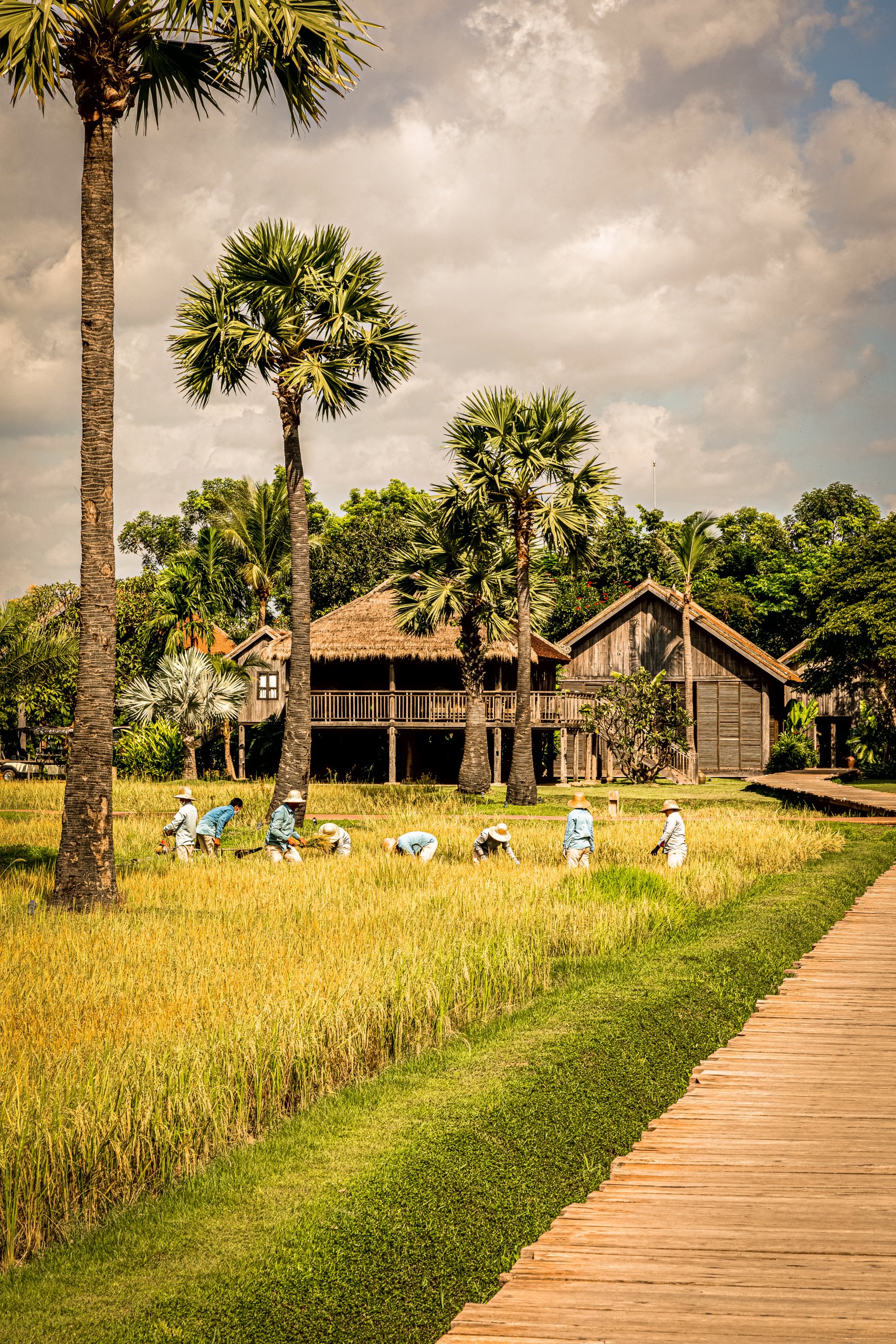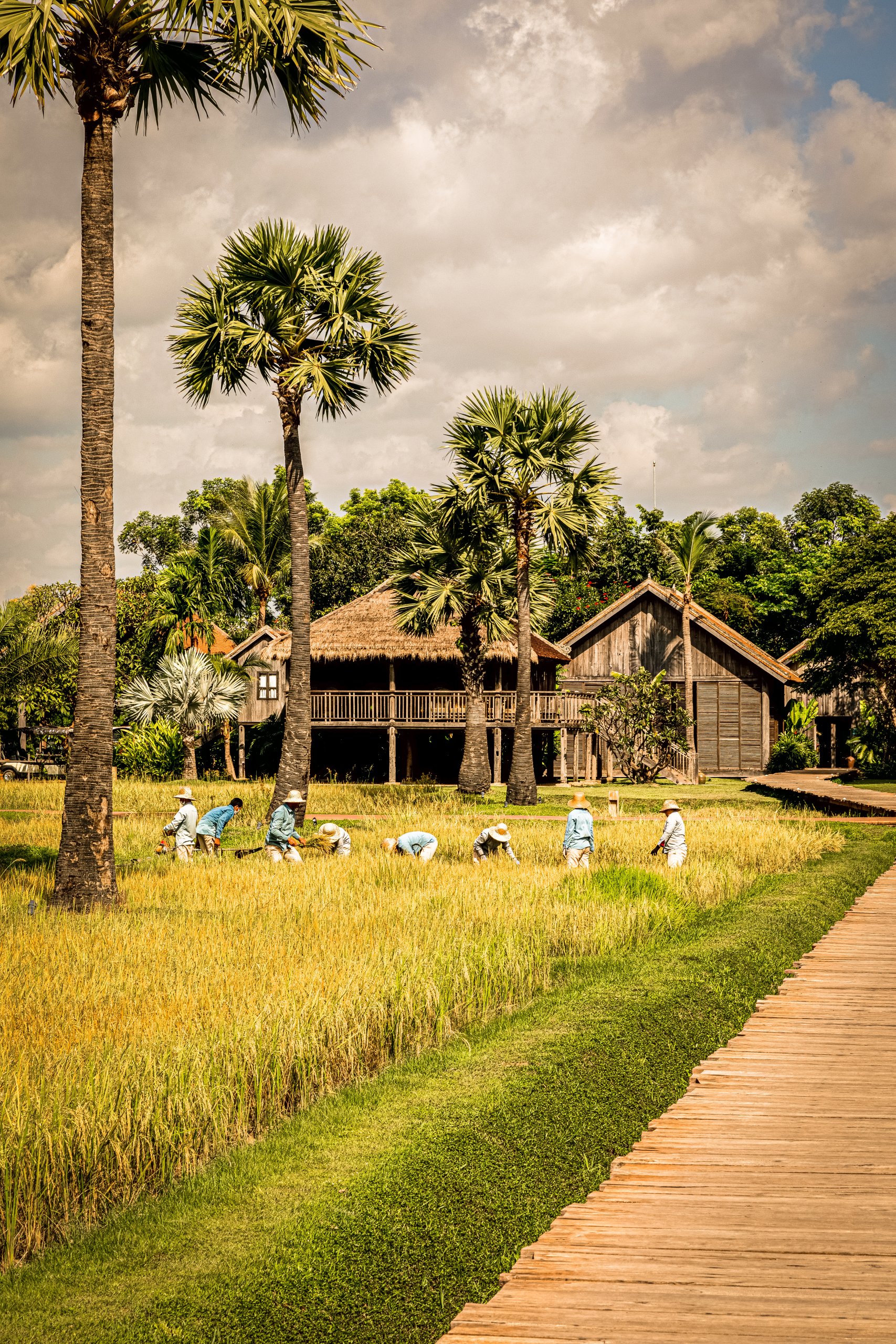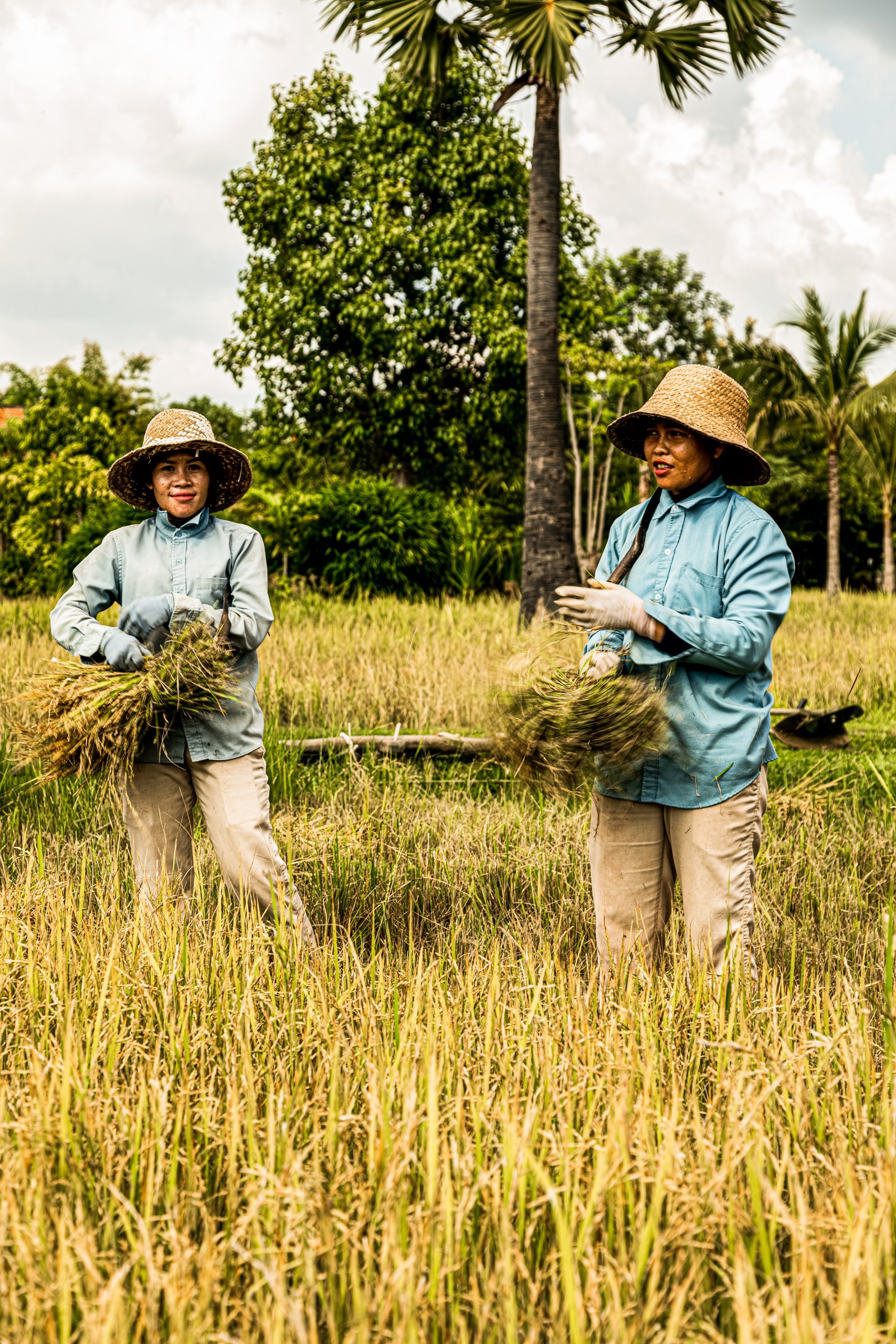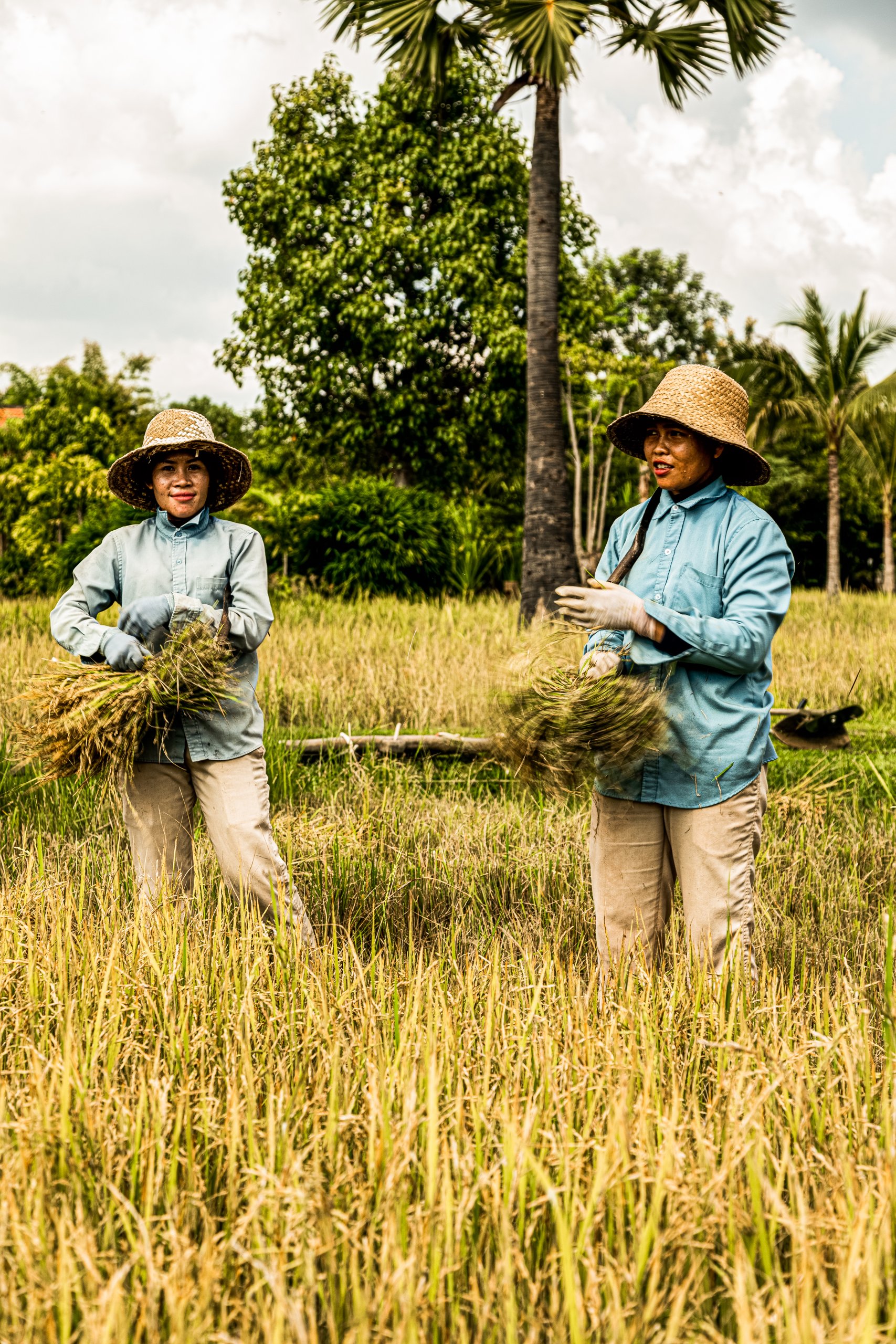 The rice cultivated at Phum Baitang is a local variety, renowned for its premium taste and tenderness. It is called "Sen Kro Ob" (SKO) in Khmer, which means "Very Fragrant Rice". It belongs to the category of Cambodian Fragrant Rice. This long-grain variety is considered to be one of most beautiful types of rice in the world, not only because of its size and white color, but also because of its pleasant sweet smell (this smell actually corresponds to the difference between a fragrant and non-fragrant rice). It has been ranked at the third position at the international rice contest, during the World Rice Conference 2017.
"Sen Kro Od" is cultivated in the dry season throughout Cambodia. At Phum Baitang, rice is planted and harvested three times a year. The plants take generally 3 months to grow and to be cropped. 350kg to 400kg are collected from each harvest at Phum Baitang. Rice planting typically takes 3 or 4 days. The harvesting takes about the same amount of time.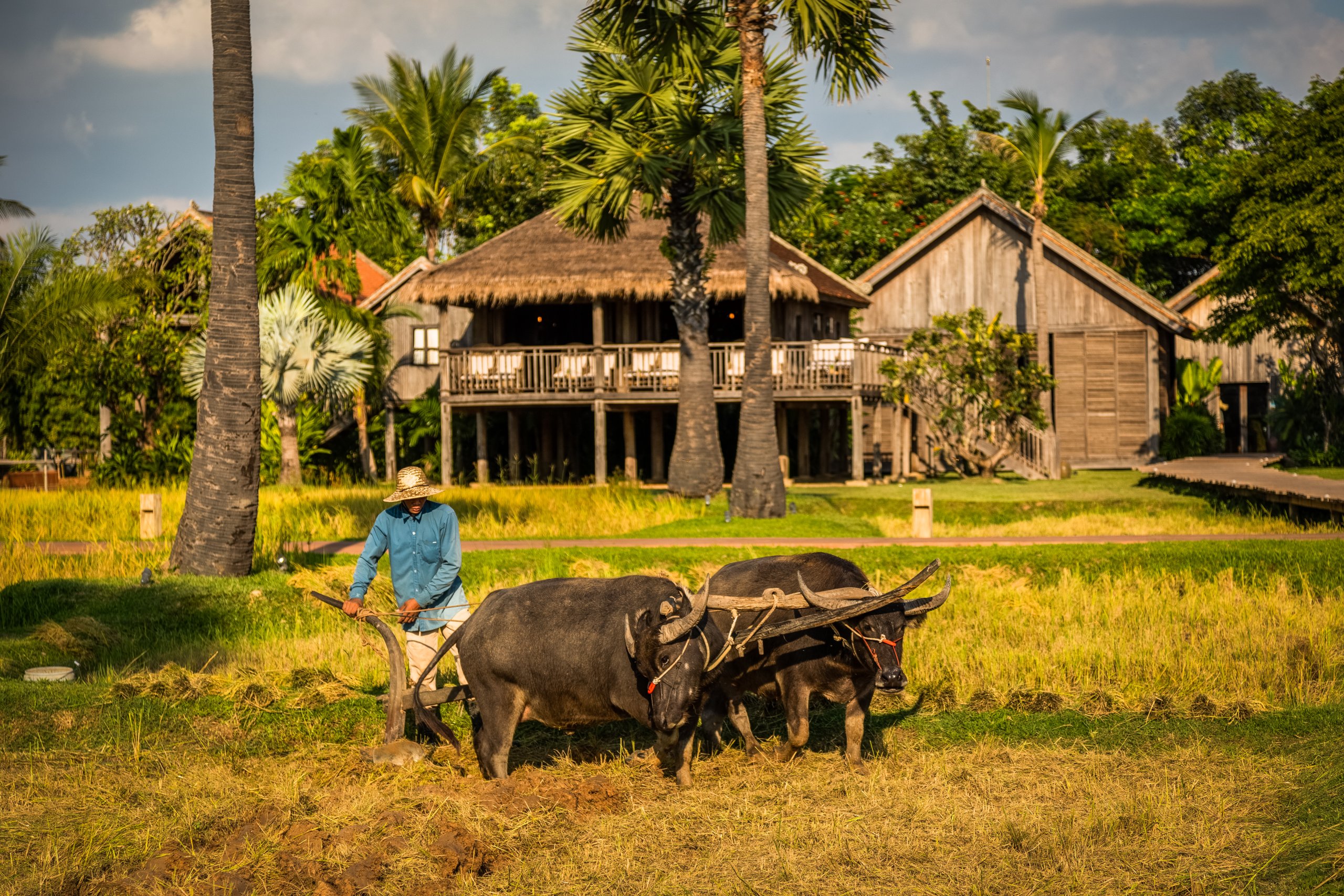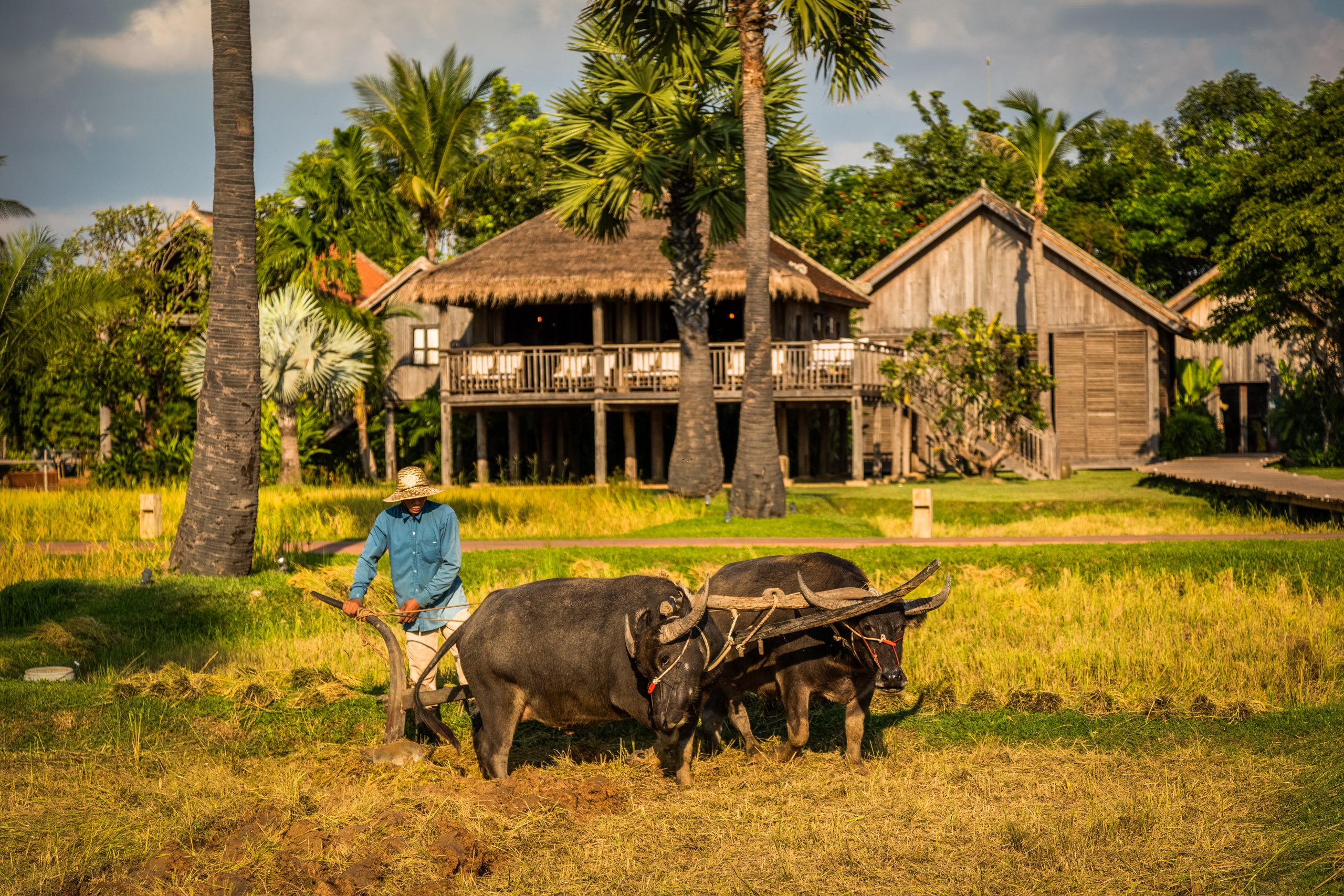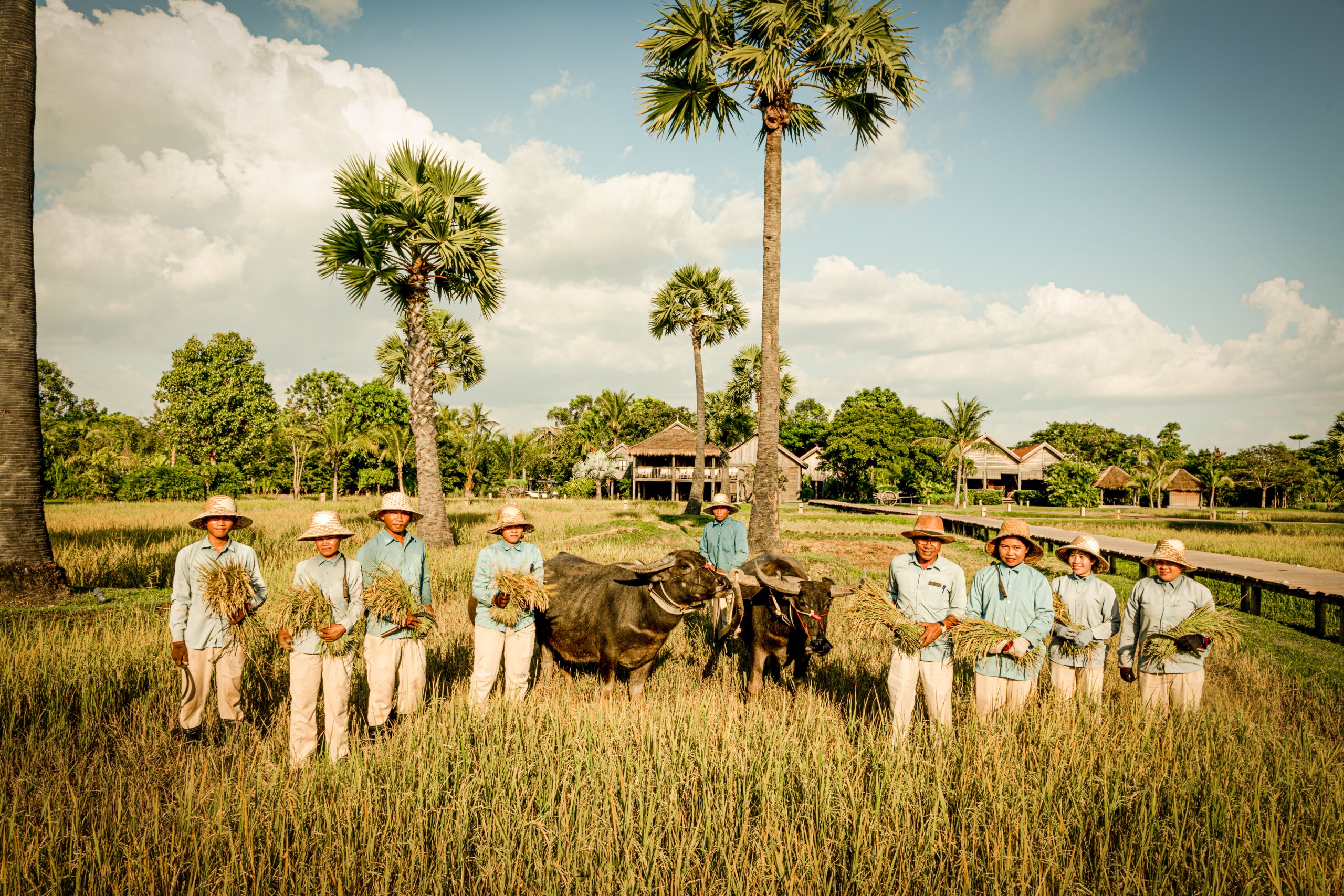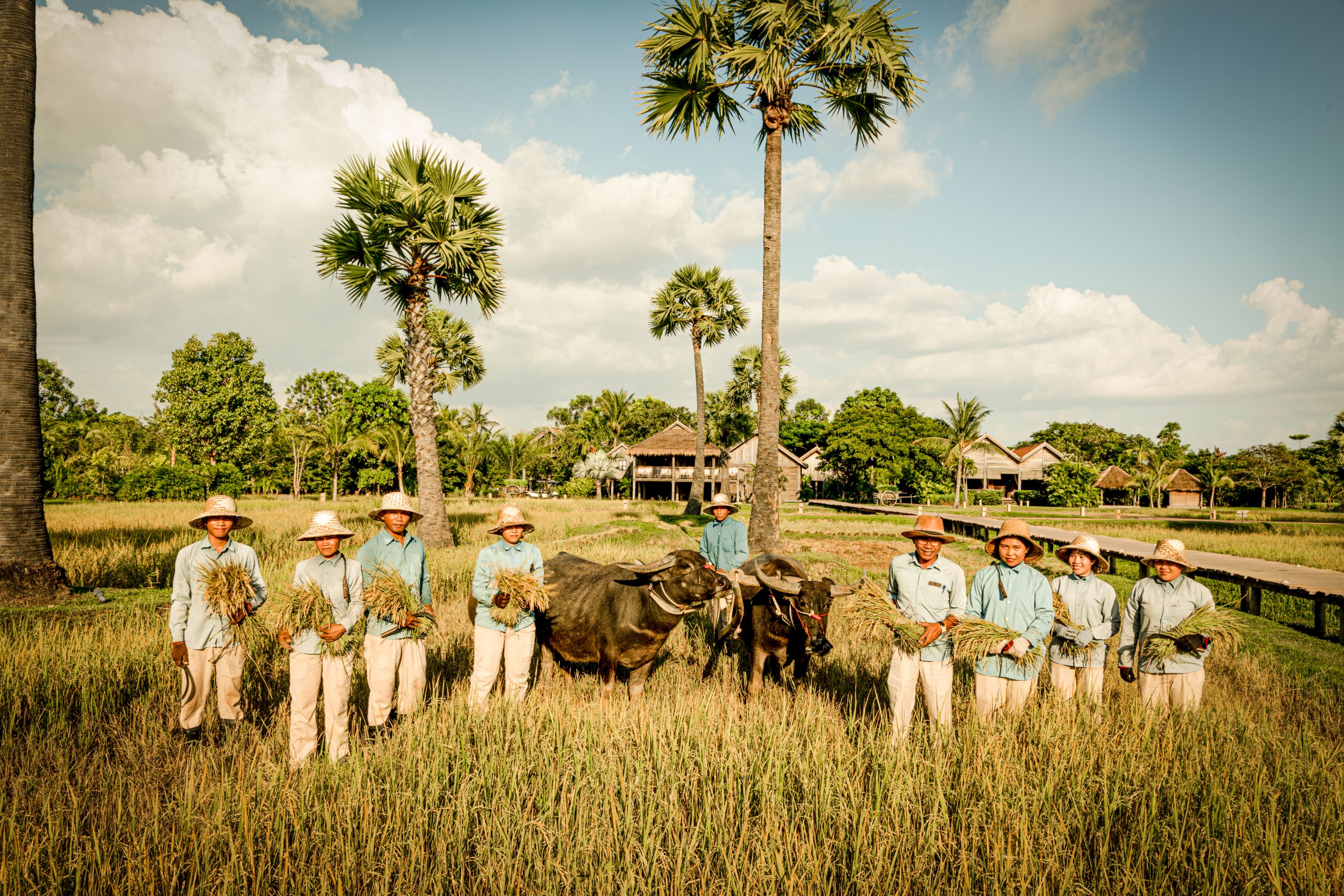 A COLLABORATIVE CULTIVATION PROJECT
All year long, local farmers work closely with Phum Baitang and are in charge of the paddies. Those gardeners, internally employed, are taking great care and pride in planting, cultivating and harvesting this rice. Obviously, since the resort launch, a high attention has been given to the farmers, in order to ensure the highest possible yield and revenues.
Guests also can experiment the rice cultivation. Indeed, any guest can, upon simple demand and for free, participate to the rice planting and/or harvesting experience (of course, depending of the crop season). Guest are able to see firsthand how the paddies are prepared, then how the rice is planted, cultivated and harvested.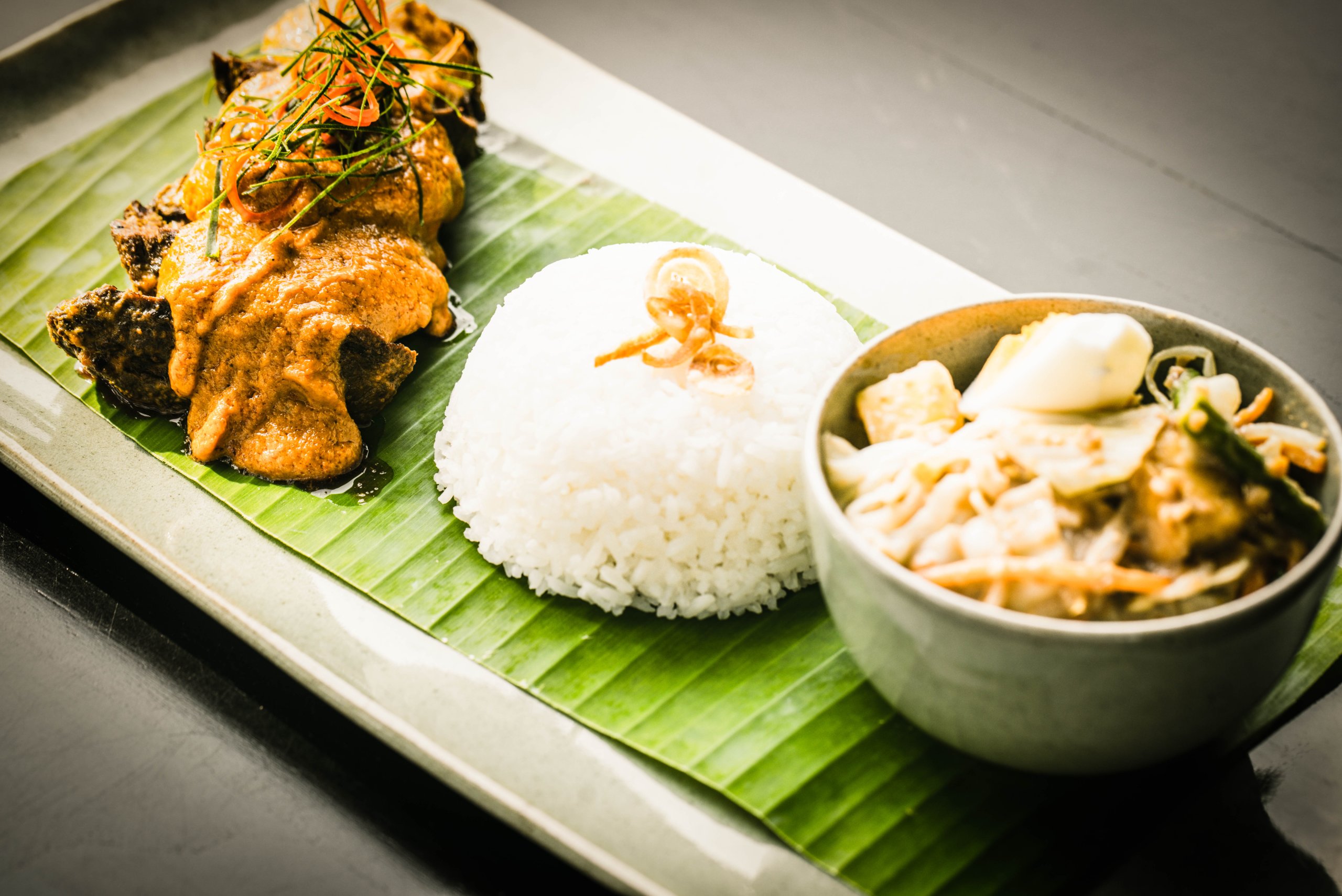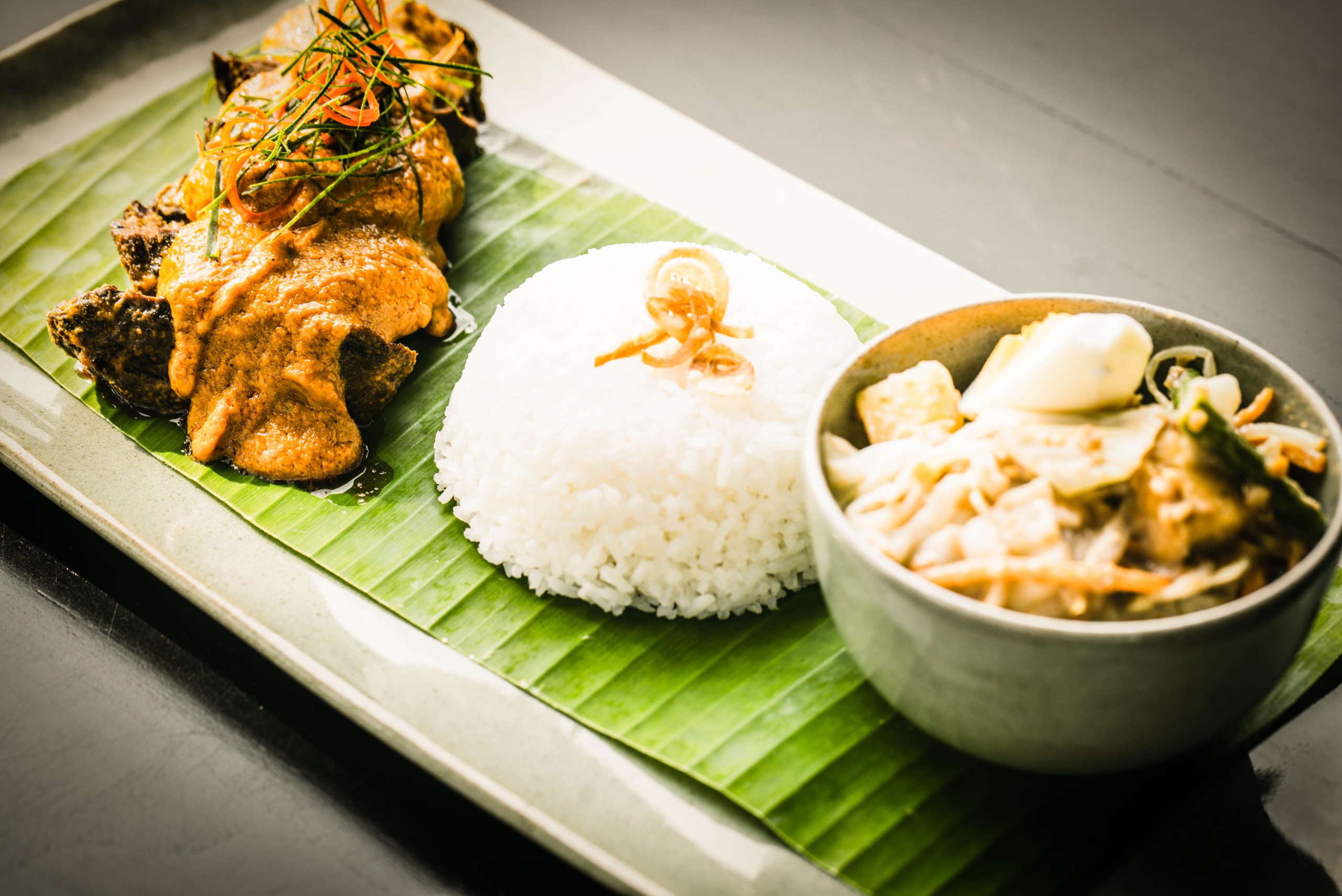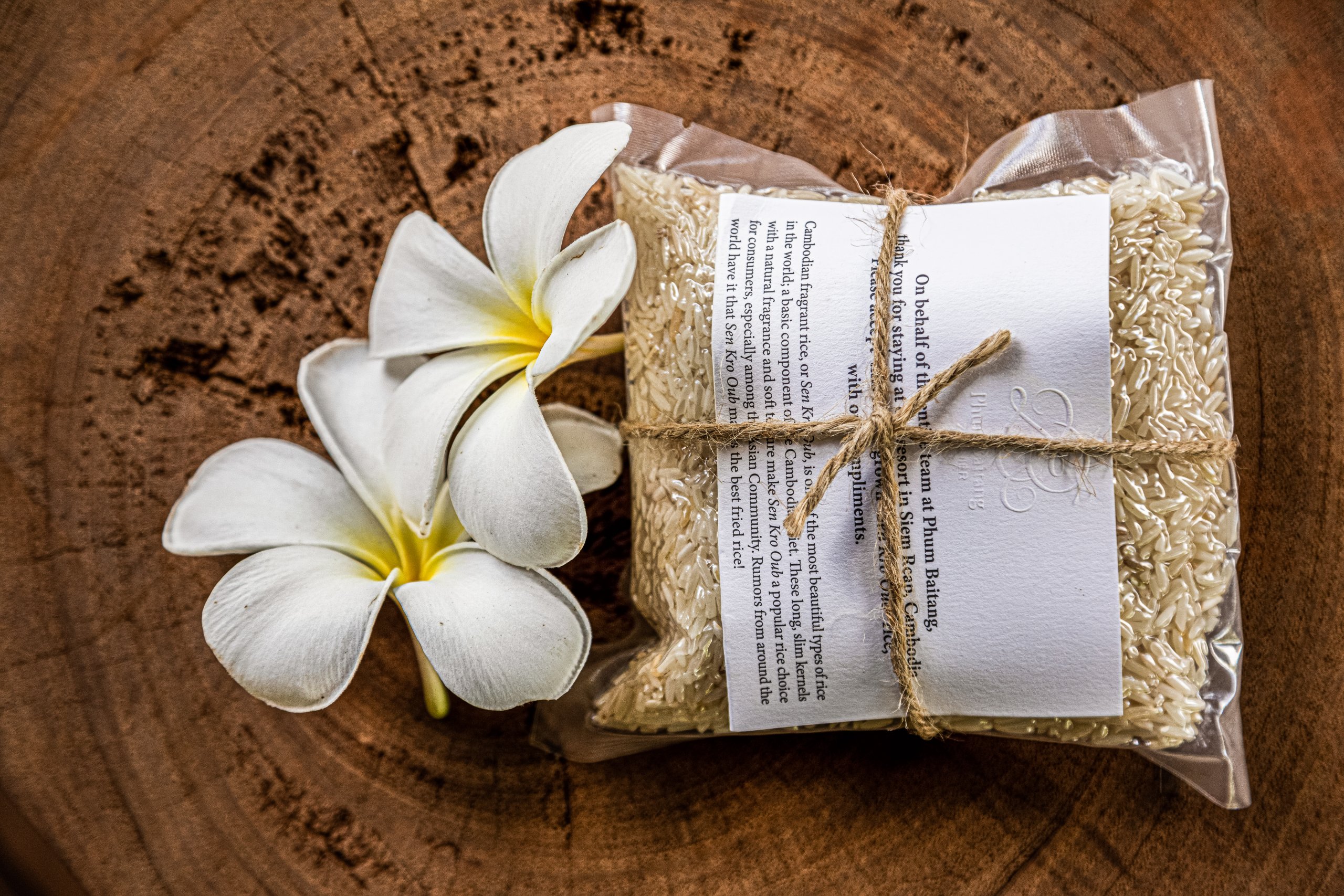 ---