Recipe – Avocado & Pistachio Tartar
AVOCADO & PISTACHIO TARTAR
Benjamin Vakanas, our Executive Chef at Zannier Hotels Le Chalet, shares the recipe of this season's signature recipe at La Ferme de Mon Père.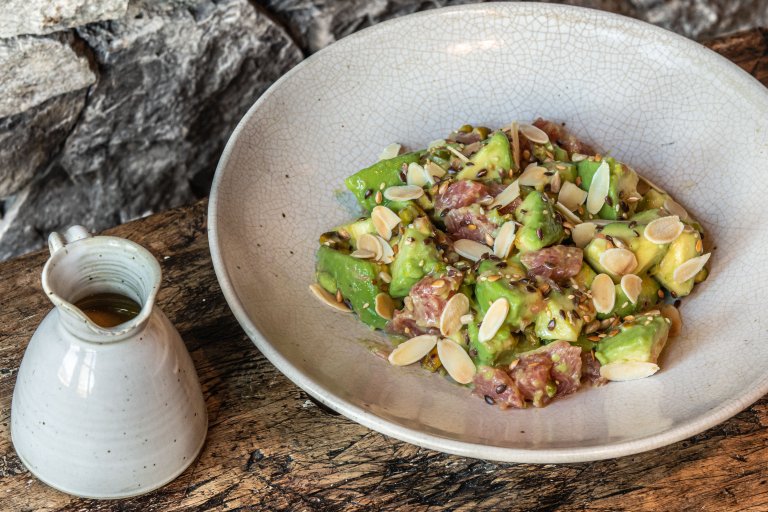 — 4 avocado
— 1 grapefruit
— 50g sweetened candied ginger
— 100g pistachio
— Pink berries
— Slivered almond
— Flat parsley
— 50g of grapefruit juice
— 100g of olive oil
— 10g of wasabi
Avocado tartar
— Cut the 4 avocados into large pieces, remove the grapefruit segments, and cut them into 3.
— Cut the candied ginger into small pieces.
— Mix everything together and add the pink berries and pistachios.
Vinaigrette
— Mash the wasabi in a bowl, add salt, pepper, and grapefruit juice.
— Whisk together with olive oil like a vinaigrette.
— Add the dressing to the tartar.
— Arrange the seasoned avocado tartar in a soup plate ; add a few pink berries, the slivered almonds, and the flat parsley on top.
Should you wish to receive more information or visuals, feel free to ask
Quentin GUIRAUD, Communications Manager at qguiraud@zannier.com / +32 (0)472 05 57 19.
---