Recipe – Le Chalet Floating Island
FLOATING ISLAND
For all the sweet lovers, discover Benjamin Vakanas's latest creation:  a floating island, served with pink custard and salted caramel.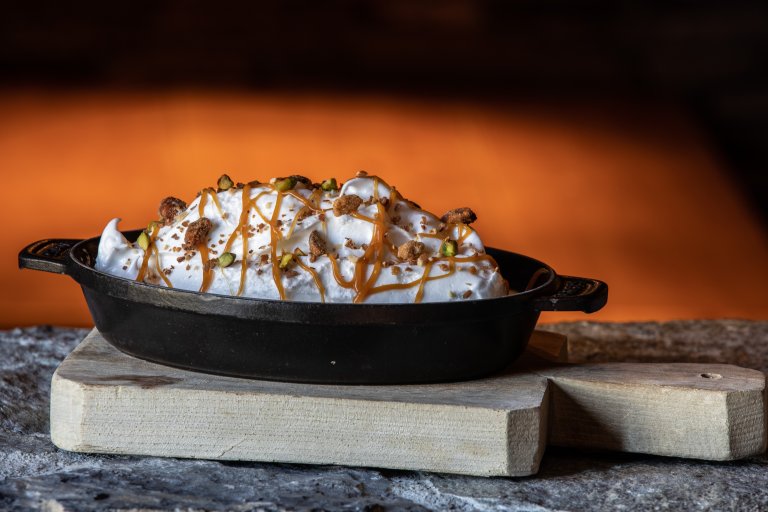 Cooked egg white
— 170g egg whites
— 25g sugar
— 1 pinch of salt
Salted butter caramel 
— 300g of sugar
— 140g of cream
— 6g of salt
— 1250g of butter
Custard 
— 0,5 L of milk
— 0,5 L of cream
— 1g of vanilla
— 100g of sugar
— 180g of egg yolk
Cooked egg white
— Beat the egg whites with a mixer, gradually adding the sugar and salt. Stop them when they are firm. Form 2 large egg whites, place them carefully on a plate and cook them one by one in the microwave for 20 seconds at maximum power.
— Keep them cold.
Salted Butter Caramel
— Put the sugar in a saucepan and melt it gently until it becomes a brown caramel.
— Add the cream and salt and stir off the heat.
— Wait a few minutes for the caramel to cool a little, then add the butter little by little to obtain a creamy texture
Custard
— Bring the milk, cream, and vanilla to a boil.
— Mix the egg yolks and sugar.
— Gently pour your hot milk, cream, and vanilla mixture over the egg yolks and sugar while stirring.
— Pour this mixture into the pan and stir until it boils.
— Set aside in a cool place.
Pour your cold custard into a large dish, carefully place your cooked egg white. Finish with the caramel sauce on top.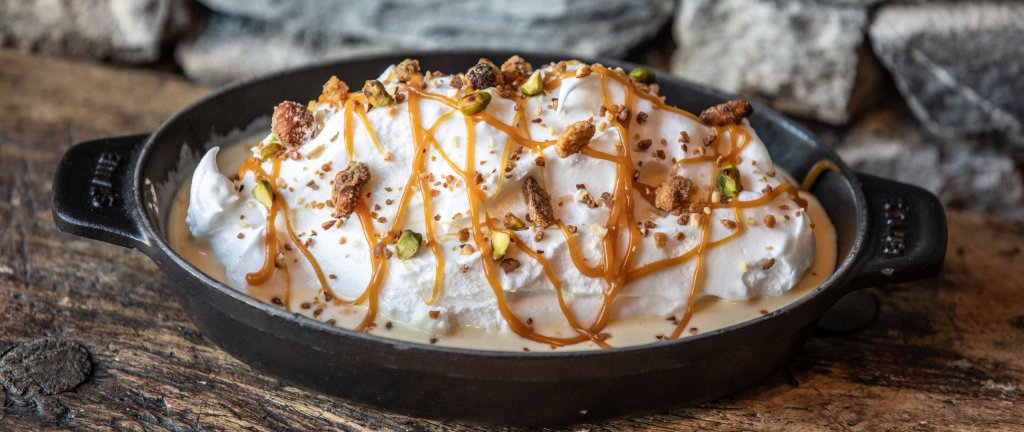 ---