Our top 3 Traditional Festivals in Vietnam
Our Top Three Traditional Festivals in Vietnam
Zannier Hotels Bãi San Hô lies between ocean and hill, in the authentic beauty of Phu Yen Province. Considered as an important part of the local cultural life, the Vietnamese festivals bring people together every year during cheerful celebrations, held in the villages nearby. Below is an introduction to three of our favourite celebrations that should not be missed.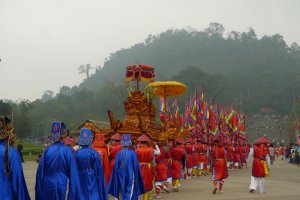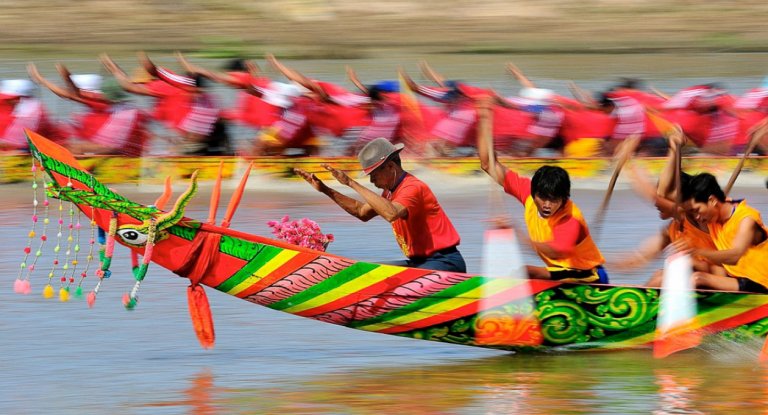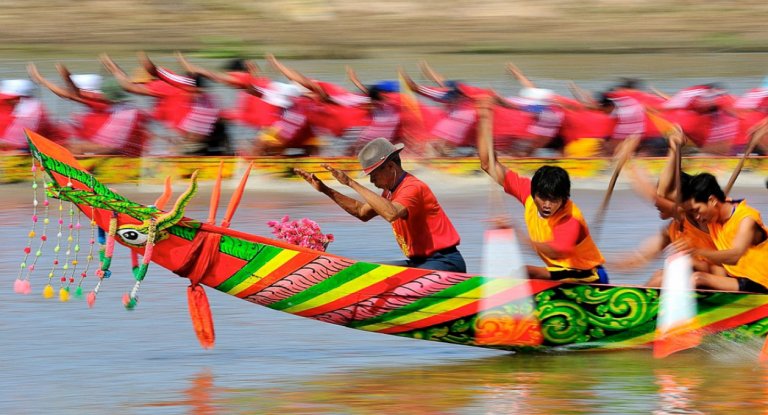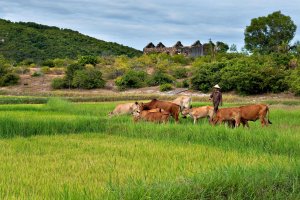 1. The boat racing festival
The 7th of January marks the beginning of traditional boat racing festival on O Loan Lagoon, organized and run by the local fishermen and women. This old tradition welcomes thousands of enthusiastic locals and curious tourists, keen on watching those thin yet fast dragon boats. This year, 28 teams of 24 athletes competed on the lagoon, racing for 4 kilometres at high speed. After the winning ceremony, old and young can enjoy traditional dancing, singing and entertaining folk games performances for a whole day.
Located one hour from Zannier Hotels Bãi San Hô, O Loan Lagoon is a 1,200 hectares wildlife refuge connected to the Cai River, surrounded by rolling hills. It is popular for its peaceful waters, its jumping fishes, its sumptuous seafood and of course, for the traditional boatmen.
2. Thanking the God of Rice
Since the beginning of times in Asia, rice and culture have strongly been bound together. As growing rice demands a lot of work, care and protection, populations quickly started to worship the God of rice, holding religious practices and festivities every year. To many communities, the rice cultivation cycle – consisting in planting, cultivating and reaping the rice – is a metaphor of the human conception – gestation, birth and death.
In Phu Yen province, March marks the first rice harvest of the year, bringing joy and hope of a thriving new rice season. After many days of harvesting the rice, the local communities prepare a seasonal festival to thank the God of Rice, ask for healthy rice crops and celebrate the harvest they have achieved. Many activities are held in the villages such as playing gongs, singing and dancing. With its 1,5 hectare of cultivated rice fields, Zannier Hotels Bãi San Hô naturally takes part in the festivities.
3. Hung Kings Commemoration Day
In memory of the Hung line of Kings who ruled Vietnam for over 2,500 years, the Hung Kings Holiday takes place on the 10th day of the third lunar month (Wednesday April 21st this year). Considered as the traditional founders and first Kings of the nation until 250 B.C, those Kings held a very important place in the Vietnamese History.
On the main day of celebration, 7 million people from all around Vietnam head back to the northern Phu Tho province, where the Kings' state originated from (located 85 km North of Hanoi, 1,180 km from our resort). During the festival, festivities take place in every 1400 Hungs temples in the country. An impressive and colourful procession starts down the mountain and stops at every smaller temple, up to sacred High Hung Temple. Wearing traditional red clothing and ornaments, children and grow-ups bring offering and local dishes to their ancestors while bamboo swinging contests, dragon dance and rice cooking competition go on till dawn.
Should you want to know more about Zannier Hotels Bãi San Hô, feel free to get in touch with us and contact Quentin GUIRAUD, Head of Communications: qguiraud@zannier.com / +32 (0)472 05 57 19.
---