Home

/

Zannier Hotels Omaanda partners with Patrick Mavros
Zannier Hotels Omaanda partners with Patrick Mavros
Zannier Hotels Omaanda partners with Patrick Mavros
Zannier Hotels Omaanda is pleased to announce a collaboration with Patrick Mavros, luxury creator of meaningful gifts.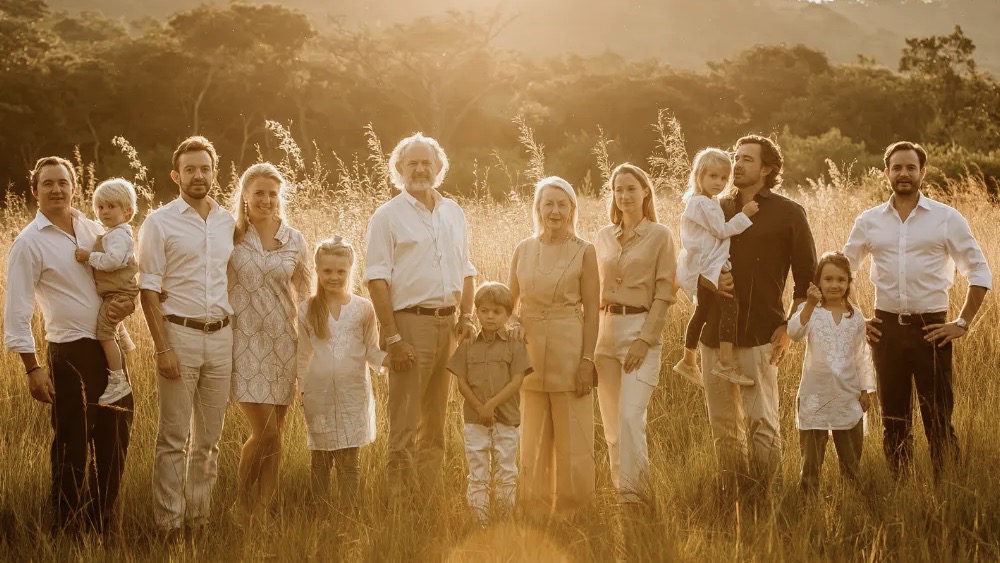 A family of creativity and a legacy of conservation; that is how to best describe the Patrick Mavros brand. They are a family of sculptors and jewellers who strive to make a difference across the savannahs, jungles, and deserts of Africa. As from March 1st 2023, you can admire and purchase their wonderful jewellery at the boutique of Zannier Hotels Omaanda in Windhoek.
The foundation of the brand Patrick Mavros started with a beautiful love story. In 1978 Patrick handcrafted a pair of earrings for his wife Catja. This gift of love was quickly admired by all the other ladies in the hair salon Catja regularly attended. Several requests to Patrick followed to create similar pairs of earrings, and so began their journey as Africa's luxury house. Until this day, love still infuses everything connected with their business. Whether it is in the design or production process or the meticulous care and attention they provide to their customers and friends and of course their love of Africa runs deep.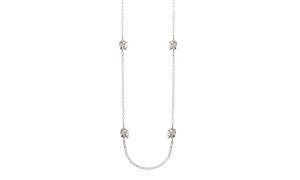 Zannier Hotels Omaanda got inspired by their story and their love for Africa – a love that we share, for its people, fascinating landscapes and iconic animals. Zannier Hotels Omaanda genuinely values craftsmanship and try to source as many products as possible locally. This is why the boutique offers handmade jewellery and decoration items from Namibia – made for instance by members of the local San Tribe. Similarly, the huts that compose the luxury lodge are decorated with many beautiful and unusual antique pieces that have been sourced within Namibia as well as throughout Africa. Continuing this appreciation, the lodge decided to collaborate with Patrick Mavros to showcase their high-quality handmade jewellery in the lovely boutique.
Besides the appreciation for craftsmanship, both brands also have deep engagements towards preserving the environment and wildlife. Patrick Mavros' greatest inspiration is the natural world, and all the creatures belonging to it. Therefore, it is no surprise that they do what they can to protect them. Zannier Hotels Omaanda in turn tries to ensure the preservation of the local natural wealth by working with the N/A'an ku sê foundation. With the Zannier Reserve, partially founded by the hotel, a 9,000-hectare safe conservancy reserve has been established to protect the Namibian fauna and flora. Zannier Hotels aims to magnify the timeless beauty of its unique location with great hospitality and discrete sophistication while maintaining the highest respect for the natural environment and local traditions.
In the lodge's boutique, various items from Mavros' extensive collection are on sale. Whether you decide to purchase a miniature impala on blackwood base, some elephant stud earrings or some walking lion cufflinks, no doubt you'll find the perfect jewellery item to commemorate your incredible stay in Namibia and the extraordinary memories you have created there. And any purchase helps good causes.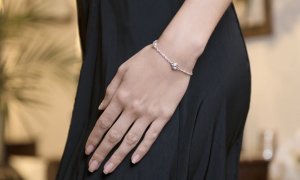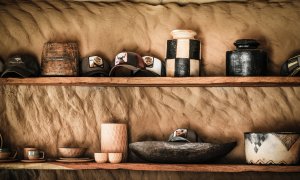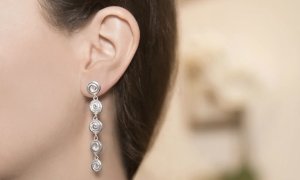 ---