The positive relocation of a male lion within the Zannier Reserve
The positive relocation of three lions within the Zannier Reserve by Naankuse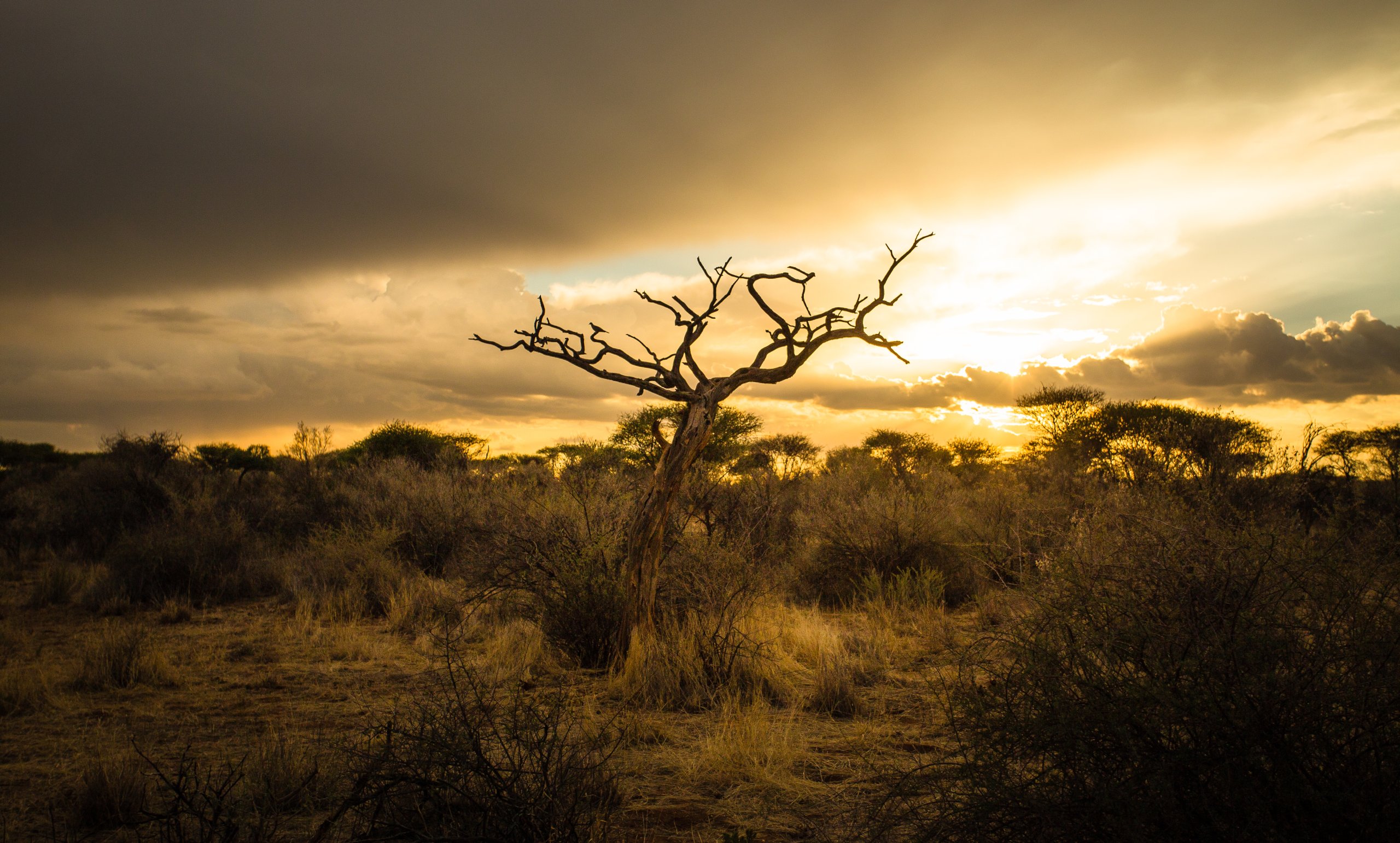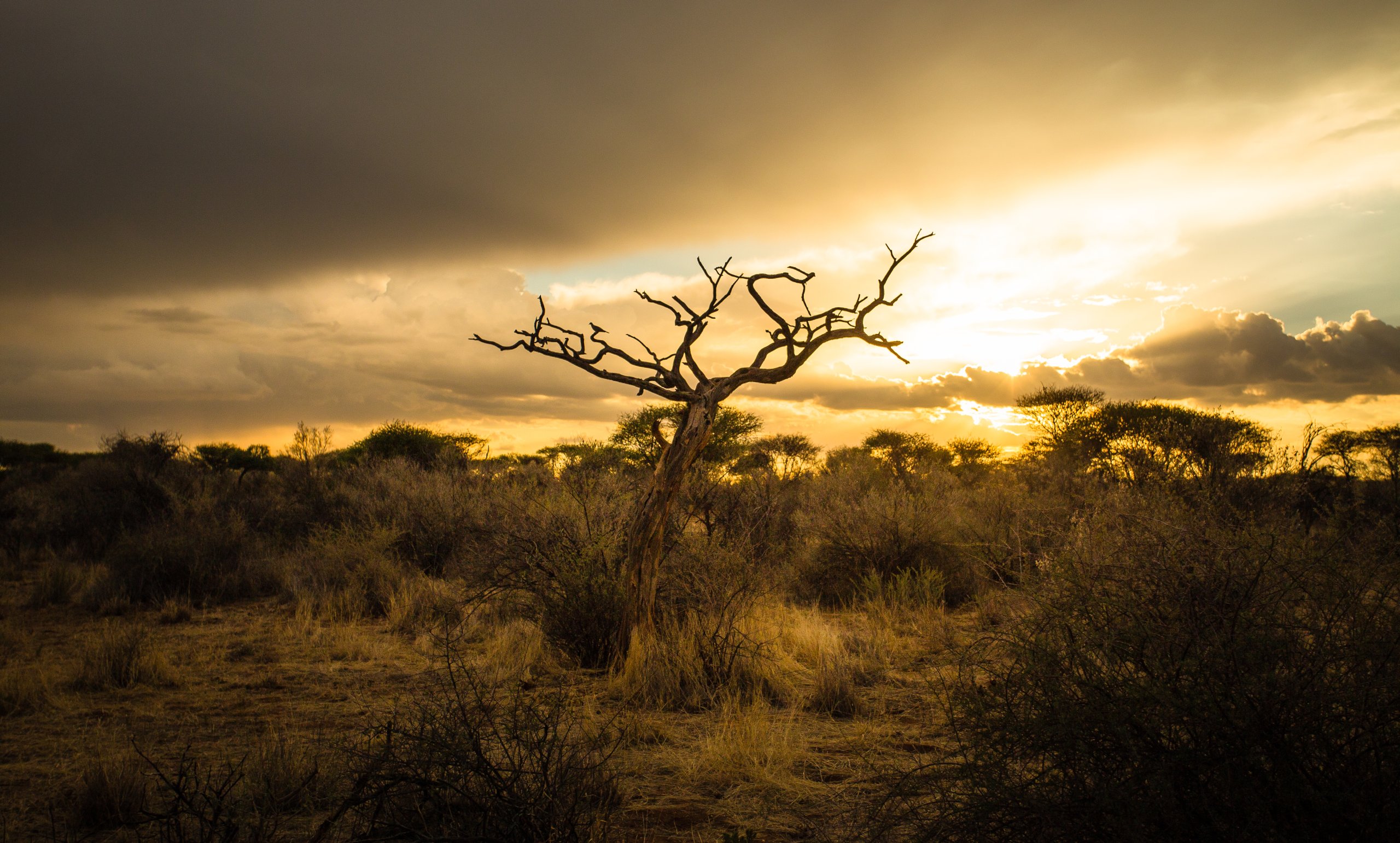 In April 2021, the N/a'an ku sê Foundation was contacted by the Namibian Ministry of Environment, Forestry, and Tourism (MEFT) to inform them of the vitality threat of four lions in the wild. Indeed, the severe drought and the resulting lack of prey species in the northwestern part of Namibia, in the Kunen region, is pushing the lions into conflict with humans, where their ultimate persecution is inescapable.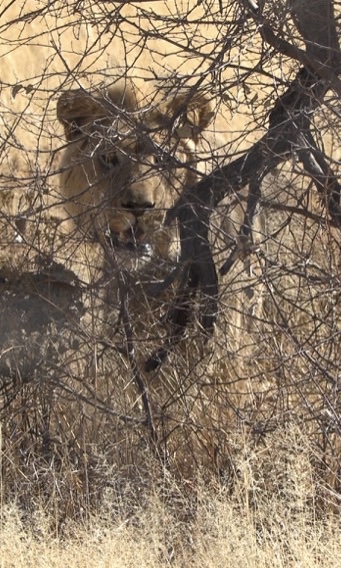 The immediate troupe's safeguarding
This small troop of lions, composed of one male and three females, demanded a rigorous rehabilitation process to regain their weight and muscle mass. This is why it has been decided that they would be temporarily transferred between the 27th of April and the 6th of May 2021 to the N/a'an ku sê Foundation, through three translocation operations.
In order not to disturb them, and to mimic the natural dispersal of the male females, it is in November 2021 that the three females were transferred to the TimBila Nature Reserve by Naankusê, while the male lion, waiting to be released in the Zannier Reserve by Naankusê, stayed in the boma. This split was decided to ensure the presence of both males and females in each reserve. As these animals have no family ties, it is encouraging to maintain genetic diversity in the event of future breeding between them.
The day of the release has arrived
The 22nd of August 2022 marked the big day of this operation: the release of the male lion within the Zannier Reserve by Naankusê. It has been decided to name him " Himezembi ", which means " I will never forget ". And no one will forget the release to our safe premises.
After being immobilized, receiving a complete check-up, and being fitted with a tracking collar, the gorgeous big feline was transported to a release site in the Zannier Reserve. Quickly, Himezembi entered into possession of his new environment. The N/a'an ku sê medical team carefully watched his firsts steps pursuing a distant monitoring. And to the great joy of the team, he rapidly bounded with the troup, linking up with the lionesses of the Reserve. Now, it is across the 7,500 hectares of our protected conservation reserve that our mighty male daily claims his freedom...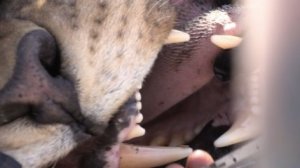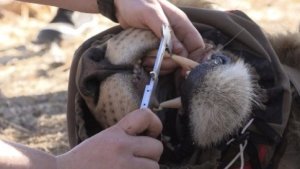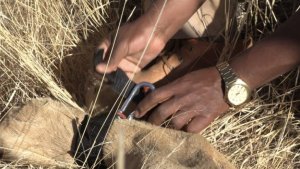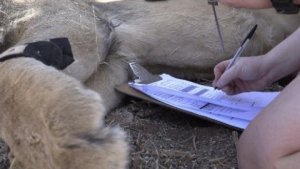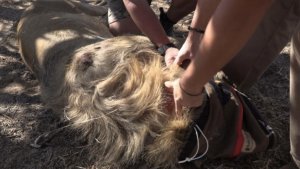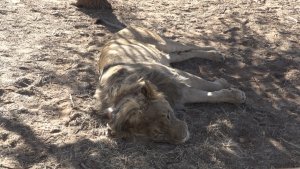 Your donations allow such actions
---